Leeds Trinity University academics to lead sessions focused on digital technology in higher education and cybersecurity.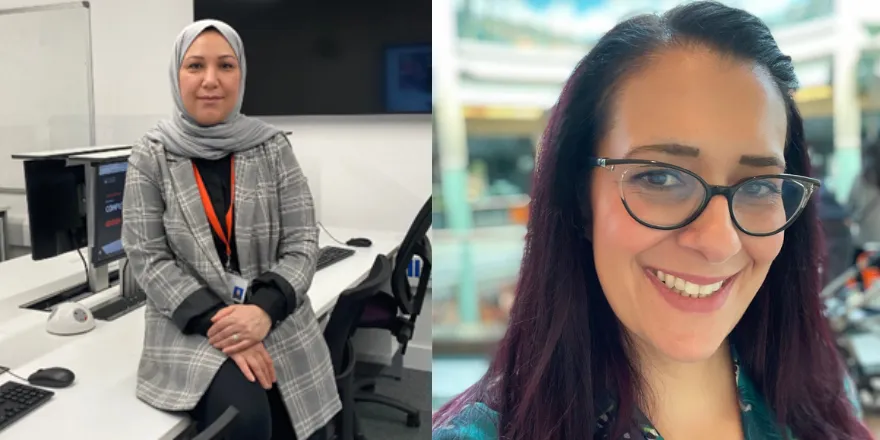 For the second consecutive year, Leeds Trinity University is an associate sponsor of the Leeds Digital Festival and will host sessions on empowering Higher Education through technology and cybersecurity at its Main Campus in Horsforth as part of the festival.
The festival is an open, collaborative celebration of digital culture in all its forms, and showcases the digital enterprise and innovation that is happening across the city. The 2023 festival takes place between Monday 18 and Friday 29 September, and academics from Leeds Trinity will host two key events open to students, staff and the public.
On Monday 25 September at 2.00pm, Dr Antesar Shabut, Senior Lecturer in Computer Science, and Professor Katherine Blair, Associate Professor (Professional Practice), will present Unlocking Potential: Empowering Higher Education through Technological Integration. The session will explore how advanced technologies can transform the way learning, teaching and operations are accomplished in Higher Education Institutions, using the Globalizer app the pair released earlier this year as a case study. Globalizer is a tool aimed at educators to make international collaboration between universities simpler.
On Wednesday 25 September at 1.00pm, Leeds Trinity University's Nicky Danino, Head of School of Computer Science, and Lesley May, Associate Professor (Teaching & Learning) in Computer Science, will deliver Leeds Trinity Escape Boxes, a hypothetical scenario-based activity which will challenge attendees to solve puzzles in order save the University from a cyber-attack. The overall aim of the session is to encourage attendees to think about their own cybersecurity and the measures they can take to protect themselves.
Dr Antesar Shabut, Senior Lecturer in Computer Science at Leeds Trinity University, said: "Technology and innovation will shape the future of education and we are happy to take the lead in discussing the power of these technologies in supporting learning, teaching and operations within Higher Education."
Nicky Danino, Head of School of Computer Science at Leeds Trinity University, added: "The School of Computer Science at Leeds Trinity is all about unleashing the incredible potential of technology for positive change. We call it 'Computing for Good,' and it's a mantra we live by. Our upcoming event is an exciting showcase of the very skills that define a remarkable Computer Scientist: problem-solving, the magic of teamwork and the art of creative thinking.
"We've created something truly special for our participants with our escape boxes, crafted right here in the School of Computer Science. It's a hands-on experience that will test your mettle, preparing you for the intricate problems and collaborative projects you'll encounter in the real world. This event is not just about fun, it's about shaping your future as a Computer Scientist. I hope our sessions engage with the younger generation and pique their interest in the possibility of a career in the industry."
Championing the festival along with the recent announcement of the University's plans of a City Centre Campus, enabling it to work more closely with key partners and employers to bring new opportunities for its students, showcases Leeds Trinity's commitment to digital transformation with a focus on digital futures and the Leeds City Region.
The sessions taking place at Leeds Trinity's Main Campus in Horsforth are open to all. Anyone wanting to attend can book a place via the festival website.
For more information on Computer Science degrees at Leeds Trinity University, visit the website.
In recognition of the importance of the growing tech sector, the University is also actively looking to connect with industry employers to explore opportunities for collaboration. To find out more please email Charlotte Rainey, Employer Partnerships Manager at c.rainey@leedstrinity.ac.uk