Whether you're a top athlete, want to play sport with friends, or you're just looking to get more active, there's something for you at Leeds Trinity University.
We recognise the importance of providing a complete and fulfilling university experience alongside studying for your degree. We believe sport can play a large part in this for all our students, no matter what your sporting preference, background or ability.
In partnership with the Students' Union, we offer an exciting range of sport and physical activity available to both students and staff.
Our weekly timetable of free social sports is open to students of all abilities. There's plenty to choose from, with 'give it a go' sessions which cover a wide range of sports including badminton, basketball and more. You can get more information and discover membership options for Leeds Trinity's on-site gym on the Trinity Fitness website.
Every year, many of our students represent Leeds Trinity in BUCS (British Universities and Colleges Sport) and various other competitions. These student clubs and teams are all led by student committees supported by our Students' Union.
Our clubs train weekly on campus, with our BUCS teams competing against other universities on Wednesdays in term time.
There are also several opportunities to compete in BUCS as an individual athlete supported by the Students' Union. These include; swimming, cycling, athletics and more.
To join a club, students can sign up at Freshers Fair in week one of term or via the Students' Union website.
Our Talented Athlete Support Package (TASP) offers additional support to those athletes competing at a high level in their sport to manage their studies and their sports careers.
The TASP is awarded on an annual basis to undergraduate and postgraduate students. TASP applicants will be required to demonstrate current sporting achievements to be eligible.
Selection criteria are based upon senior or age group honours at regional/national level or are part of a National Governing Body performance squad.
All TASP athletes are entitled to:
Trinity Fitness Gold membership
Access to the university's strength and conditioning suite
Tailored sport science testing and support
Learning and teaching support to manage training, competing and completing your studies
One-to-one mentoring with a member of sport development staff.
If you think you may be eligible for this package, you can download the application pack below.
Athletes who compete at international or national level in their sport may be eligible for financial support through our Inspiring Futures Sporting Excellence fund.
The fund is open all year round to current students and offers a sporting bursary of up to £500. The criteria and application form is also available to download below.
Talented Athlete Support Package Application (Word 36KB)
Sporting Excellence Fund Criteria and Application Form (PDF 80KB)
Trinity Fitness
Get more information and membership options for Leeds Trinty's on-campus gym
Visit Trinity Fitness
Accreditations and partnerships;
TASS Accredited
Leeds Trinity University is a Talented Athlete Scholarship Scheme (TASS) dual career accredited site.
This recognises our commitment to supporting gifted student-athletes and the enhanced level of academic flexibility and understanding we offer, allowing talented athletes to balance their studies with a hectic sporting schedule.
To find out more, visit the Talented Athlete Scholarship Scheme website.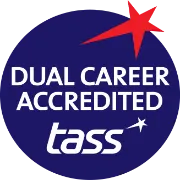 This Girl Can
We're proud to work in partnership with several National Governing Bodies and National campaigns such as This Girl Can to offer our students a fulfilling sporting experience.
For more information, follow Trinty Sport on Twitter or Instagram or get in touch with Sarah Todd, Sport Development Manager, at s.todd@leedstrinity.ac.uk.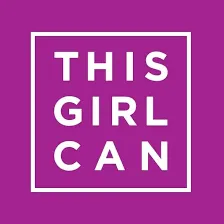 Get a copy of our prospectus for everything you need to know about Leeds Trinity University