Got a question?
Chat with our students and staff through Unibuddy or submit your question and we'll forward it to our expert teams.
Chat with us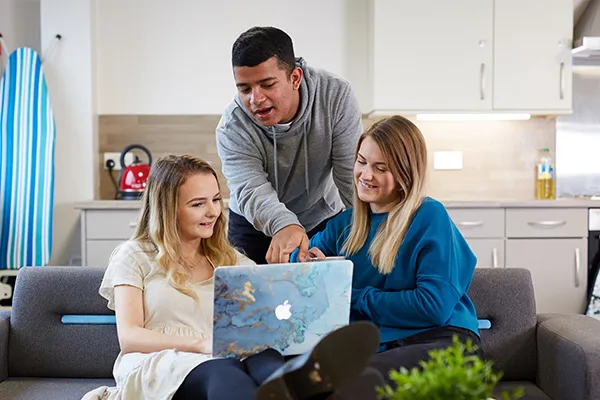 Student Mental Health and Wellbeing Support: Who to contact if you need help
This service is open 9am - 5pm Monday to Friday.
Contact us at: StudentWellbeing@leedstrinity.ac.uk (the email account is not monitored outside of these hours).
This is not a crisis service so if you feel more urgent support is needed we recommend considering one of the services below as well as booking an appointment with your GP.
For accessing NHS crisis support. The team are available 24 hours, seven days a week.
Dial House is a safe place in times of crisis. If you are feeling desperate or need someone to talk to then Dial House is a safe place to visit when you feel you can't cope - a sanctuary at times of mental distress. Visitors can use the house as time out from a difficult situation or a home environment where they may feel unsafe or that may exacerbate their difficulties.
Opening times: Friday, Saturday, Sunday and Monday 6pm - 2am.
Nightline is an anonymous, non-advisory telephone listening and information service run for students by trained student volunteers from the University of Leeds, Leeds Beckett University, Leeds Trinity, the Northern School of Contemporary Dance and other higher education institutions in Leeds. It offers confidential listening and information to all students studying in Leeds.
Confidential and non-judgemental emotional support whenever you need someone to talk to. 24 hours a day, seven days a week.
Support, help and information to Women who are experiencing, or who have experienced domestic violence.
Open Monday-Sunday, 24hrs.
You can explore other support available via the Mindwell website