When you become a student at Leeds Trinity University, you automatically become a member of the Students' Union, LTSU.
It's a place for you to socialise, receive support, buy snacks and essentials and even get a job.
Although the Students' Union works closely with the University, it's an independent, student-led charity which represents your needs and enhances every aspect of university life.
Representing you
From the moment you arrive, the Students' Union is here to represent your needs.
With a team of Course Reps and elected Student Council members, you can be sure that your voice will be heard and used to influence positive change at Leeds Trinity.
You can get involved as a Course Rep, as part of a club or society, as a member of the Student Council, or by running for the role of President or Vice-President.
Working with the Students' Union is a great opportunity to shape the student experience and gain valuable experience for your CV.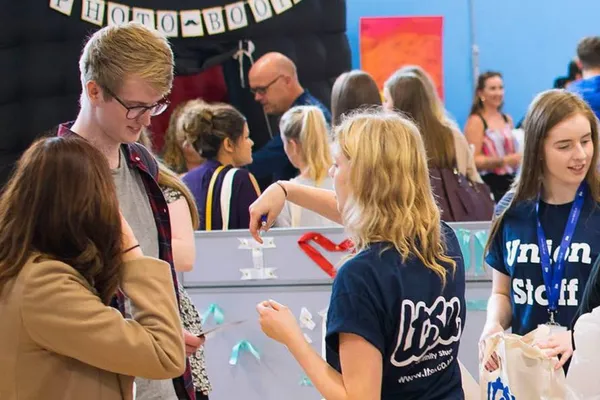 Life on campus
Your Students' Union is at the heart of entertainment on campus, organising a diverse programme of events and activities throughout the year – including Freshers' Week and the Graduation Ball.
There's always something happening in The Student Bar, the main social space on campus, where you can relax, watch live sports and grab a bite to eat and drink.
It's also the place to go for live entertainment, including karaoke, quiz nights and club nights.
The Students' Union is a charity so every penny spent is reinvested back into student activities, projects or services for you.
Societies and sports clubs
Love to play football? Passionate about politics?
Whether you already know what you want to get involved in, or you're looking to try something new, the Students' Union offers plenty of societies and sports clubs for you to get involved with.
If you have an interest that isn't currently covered, the Students' Union will support you in setting up your own group with like-minded students.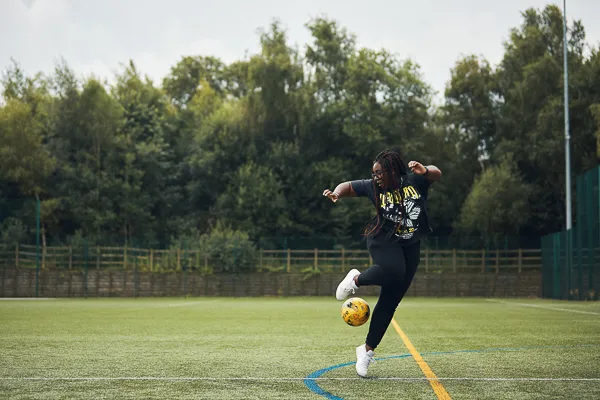 Supporting you
Need to speak to someone?
The Students' Union offers a student advice service providing confidential support on mental health, general wellbeing, housing and academic-related issues.
Whatever the problem, the advice team can discuss your options with you and help you to identify your next steps.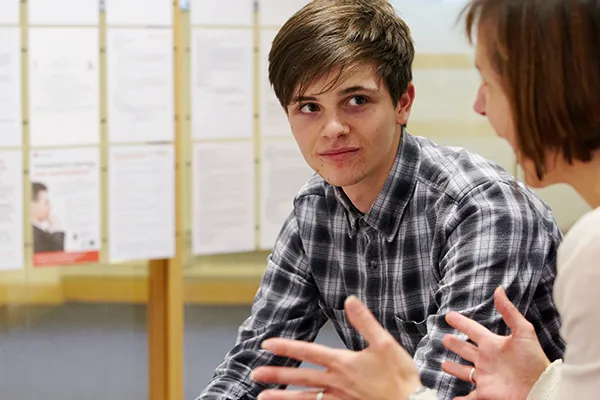 Get a copy of our prospectus for everything you need to know about Leeds Trinity University