Leeds Trinity University has been training outstanding teachers for over 50 years.
Our Primary Education programmes are developed alongside school partners, academic staff and the latest research to ensure our courses are current and respond to Ofsted requirements.
You'll spend at least 24 weeks training in the school environment, with opportunities for enhanced placements in alternative age ranges and settings located over a wide geographical area.
We work with a diverse range of schools – from small rural schools to large, inner-city schools where you'll work as part of a multi-professional team.
We work with 'outstanding' schools leading in education, as well as schools that may have large intakes of vulnerable groups of children, or who may have difficulties in reaching outcome targets at the end of key stages.
By the time you graduate, you'll be prepared for your career in teaching.
Come to an Open Day
Find out what it'll be like to study at Leeds Trinity by coming to our next Open Day.
It's on Saturday 9 December at our Main Campus in Horsforth.
Book your Open Day
Our Primary Education courses
Early Years 3-7 or Later Years 5-11?
We offer two undergraduate programmes in Primary Education which cover the age ranges 3-7 years and 5-11 years. Whichever age-range you train for, you'll be qualified to teach across ages 3-11 years in the primary sector.
The Early Years 3-7 programme prepares you for very early teaching and learning experiences. You'll spend time helping children learn through play activities – which is more challenging than it sounds! You'll also be a key figure in nurturing children's social, emotional and physical development, as well as teaching those first skills needed to support the rest of their school years and beyond.
The Later Years 5-11 programme prepares you to build on the early childhood experiences that children bring with them to their first years of more formal schooling. You'll build on best practice of learning through play to engage children with the Key Stage 1 curriculum and beyond. Working in Key Stage 2, you'll see children develop, ready for the challenges of secondary education.
Programme Structure
In each year of the programme there are four key strands which structure your learning and professional experience at university and in school.
You'll develop knowledge and understanding of the statutory frameworks that teachers work within as well as best practice in meeting your legal and ethical obligations in key areas such as safeguarding and child protection.
Our focus is on developing your ability to teach a broad and balanced curriculum and gain an understanding of subject and age-specific pedagogy to enable you to plan, teach and assess across the curriculum confidently.
An important aspect of training to teach is developing your understanding of why we work in certain ways. Understanding the theory behind what works helps you to reflect professionally on your teaching and sets you up to be confident in your own practice and decision-making.
You'll spend substantial time working alongside practitioners in Early Years and Primary settings. To help you develop the confidence you'll need to become a teacher, you'll complete at least 24 weeks of school-based training as part of your degree. We'll support you to build your skills gradually, so you'll be ready to take on the role of class teacher by the time you undertake your final placement.
Our dedicated School Partnerships team will work with you to find the right opportunity for your school-based training. You'll be allocated a university link tutor and a school-based mentor for each placement who will support you throughout your training.
Before you complete each block of school-based training, you'll take part in intensive and immersive preparation training led by your Primary Education lecturers.
Reasons to love being at Leeds Trinity
When you study in the School of Education at Leeds Trinity you can:
develop your teaching skills in a school environment
gradually take on greater classroom responsibility in preparation for meeting the Teaching Standards
benefit from our strong partnerships with more than 500 schools through classroom experience and co-delivered training sessions and conferences
gain Qualified Teacher Status (QTS) when you successfully complete your programme
be qualified to teach across ages 3-11 years in the primary sector, whichever age range you train for
get the academic and personal support you need to reach your potential at the University where you're a name, not a number
study, volunteer or complete professional work placements abroad depending on your course
Undergraduate
Order your prospectus
Get a copy of our prospectus for everything you need to know about Leeds Trinity University.
Order a prospectus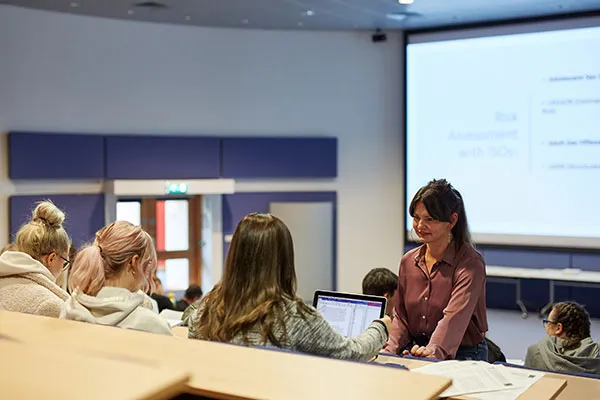 Undergraduate
Ask a lecturer
Ask our lecturers a question and get more information on the subject you're interested in.
Ask a question
Undergraduate
Apply
Learn more about how to apply to study with us through UCAS.
How to apply
Undergraduate
Student life
Find out about life on campus, our accommodation, Leeds and Horsforth, and everything you can get involved in as a Leeds Trinity student.
Life at Leeds Trinity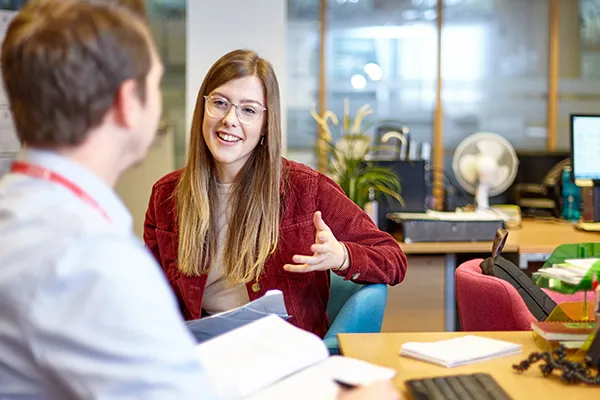 Undergraduate
Our support
Learn more about the support you'll receive at every stage of your Leeds Trinity journey.
Find out more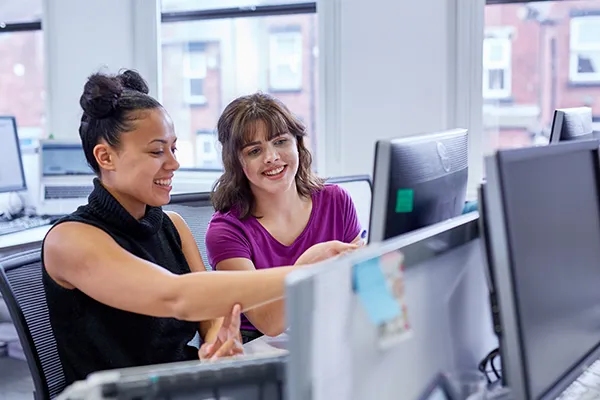 Undergraduate
Your future
Discover the opportunities you'll have to build your future at Leeds Trinity, including work placements and studying abroad.
Learn more
Primary Education news and alumni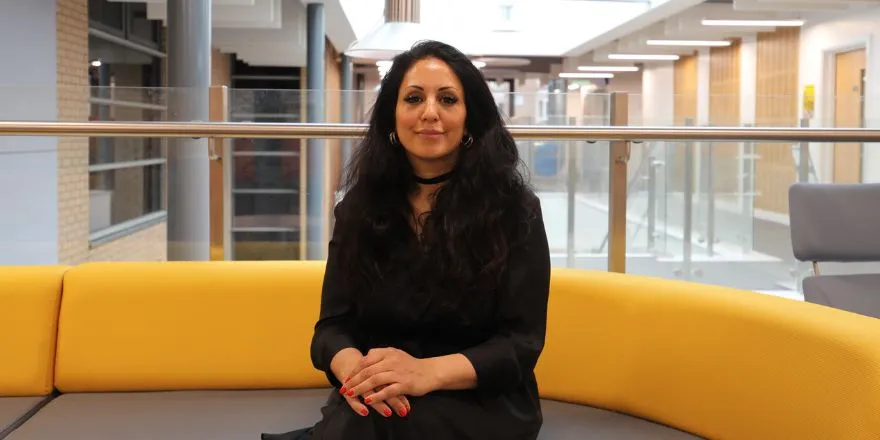 Education, Primary Education
5 October 2023
Primary Education
20 July 2023