Leeds Trinity University has been ranked 18th in the UK for student experience in The Times and The Sunday Times Good University Guide 2024, and joint 24th in the UK for teaching quality.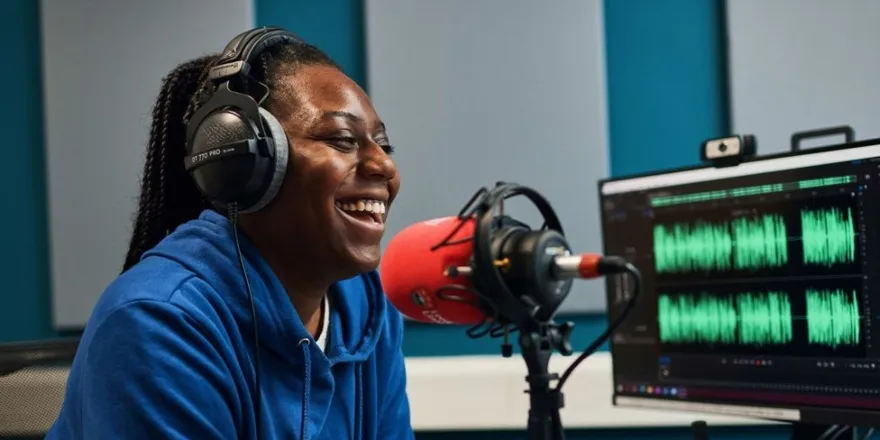 The University was recognised in the Guide for its "personalised approach to study" and students' "warm evaluations" of their undergraduate experience, alongside its campus facilities, wellbeing support and approach to employability.
Professional work placements are included with all undergraduate degrees at Leeds Trinity and the institution's network of industry partnerships means students are placed at local, national and global organisations.
Leeds Trinity's strategy for growth was also highlighted in the Guide, which details the institution's plans to open a City Campus in the heart of Leeds in the 2045/25 academic year to complement its Main Campus in Horsforth.
The new Leeds Trinity University City Campus, located just minutes from the train station at 1 Trevelyan Square, will offer a range of modern teaching and study spaces and facilities, including a trading room, boardroom and business engagement centre, law court and custody suite, and specialist labs for its Computer Science and Construction and Built Environment courses.
The University also placed 26th in the Guide's social inclusion rankings, reflecting the range of initiatives offered at Leeds Trinity to widen participation and help students to succeed in higher education, such as contextualised admissions, foundation years, pre-16 support and, for local Year 12 students, taster days and a summer school.
Professor Charles Egbu, Vice-Chancellor at Leeds Trinity University, commented: "We are delighted to be in the top 20 in the UK for student experience in The Times and The Sunday Times Good University Guide 2024. We work hard to provide a professional and supportive career-led learning environment for all, and I would like to thank my colleagues at Leeds Trinity for their continued efforts and dedication.
"Education and Experience is one of the four Strategic Pillars of Leeds Trinity University's Strategic Plan and we are committed to enhancing and improving all aspects of this. We have invested in our academic programmes and offer and will continue to listen to feedback from our students as we support them to reach their potential and achieve their goals."
The Times and The Sunday Times Good University Guide 2024 provides definitive rankings for UK universities and a comprehensive overview of higher education in Britain, with profiles on 134 universities.
The guide also publishes social inclusion rankings for universities in England and Wales, with a separate table for Scottish rankings. The tables are based on key measures to reflect the diversity of their intake and subsequent success when attending university.
The next in a series of Open Days will be held at Leeds Trinity University on Saturday 30 September 2023. These provide an opportunity to hear from lecturers, current students and support staff, visit on-campus accommodation and view facilities. For more information and to book, visit the University's Open Day webpage.