GradSkills Project Lead, Mary Macfarlane reflects on her role and the aim to reach graduates from across the West Yorkshire region, in preparing them for their journey after university.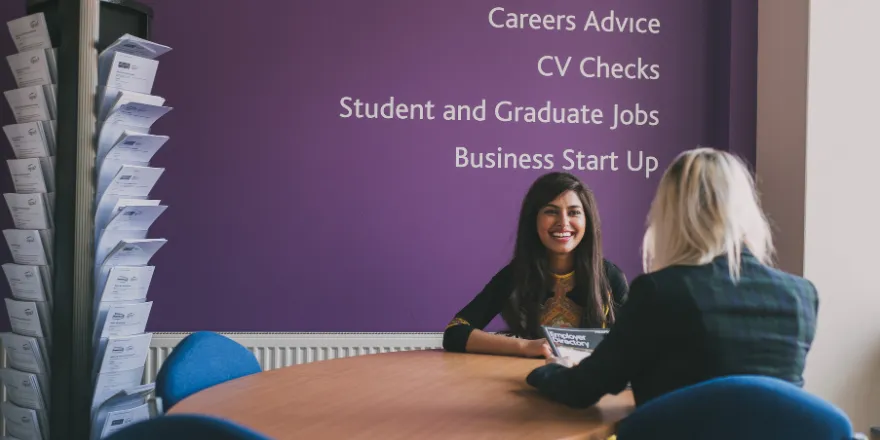 Can you name all 13 public higher education providers in West Yorkshire? I can — because since I joined Leeds Trinity University at the start of June 2023, I've been working with 11 of them to promote the GradSkills project to the 30,000 graduates who are currently leaving West Yorkshire universities and colleges.
The GradSkills course aims to identify and strengthen graduates understanding of the job market and soft skills, such as interpersonal communication and leadership.
Leeds Trinity Univeresity is the lead partner on the GradSkills project, which is funded by West Yorkshire Combined Authority. We have a target of training around 800 graduates living in the region to enable them to find highly skilled employment and boost the economy. Participants are provided with the opportunity to engage with employers, network with other like-minded graduates, and work with a careers coach to put them in the best position to gain graduate employment in the region.
My background is in higher education careers and employability, and previously I worked on a graduate-focussed employability project at the University of Salford. So, I already knew that the biggest challenge when working with graduates is getting in touch with them.
Since I started, we have handed out 4,500 leaflets to new graduates telling them about the project. However, we don't just want to reach the graduates who are currently leaving university, or even the ones who left last year. We also want to reach 2018, 2019, 2020 and 2021 graduates, especially those who haven't yet realised their post-graduation ambitions yet.
As well as working with our University partners and promoting the project on social media, we have also been working with the Department for Work and Pensions (DWP), Employment West Yorkshire, Leeds Libraries and the National Careers Service, to get leaflets and posters into community hubs and centres. GradSkills is also reaching out to employer networks, working with the Federation of Small Businesses, the Chamber of Commerce, Yorkshire Asian Business Network, the Kirklees 100 and third-sector networks in (so far) Leeds and Kirklees to promote the project to employers.
The course is delivered by our partners GradConsult, a Yorkshire-based consultancy specialising in working with universities and graduate employers. It includes modules on self-reflection and motivation, as well as time management, leadership and communications — all skills which can significantly benefit small and medium-sized employers. Through this partnership, we have accessed knowledge and experience gained from working with top graduate employers and smaller businesses, resulting in a programme that is engaging, fun and really enables graduates to take their career into their own hands. Graduates who complete the course develop an array of skills including self-awareness, resilience and leadership.
Personally, I find working with graduates a joy, and we have started to receive feedback and case studies from graduates who have completed the course. The most rewarding part is hearing that the course has helped change their mindset, seeking work can be a difficult and frustrating process, and it's not unusual for graduates to get discouraged and fed up. The course directly addresses this with exercises and strategies to stay positive and try new and alternative approaches. It's wonderful to hear graduates say the course has helped them rediscover a more optimistic outlook.
If you are interested in finding out more about the GradSkills course, whether it's for yourself, a friend, relative or an employee, visit the GradSkills page on the Leeds Trinity University website.
Mary Macfarlane is the Project Lead for the GradSkills programme at Leeds Trinity University.