Are you a graduate living in West Yorkshire? Are you still working out what to do now you've finished university? If so, GradSkills courses are an ideal starting point.
GradSkills courses are fully funded by the West Yorkshire Combined Authority and aim to identify and strengthen your understanding of the job market and soft skills, such as interpersonal communication and leadership. Throughout a GradSkills course, you will be provided with the opportunity to engage with employers, network with like-minded graduates and work with a careers coach to put you in the best position to gain graduate employment in the West Yorkshire region.

Go Higher West Yorkshire partners
Leeds Trinity University is the Lead Partner of the Go Higher West Yorkshire Partnership for the project.
All thirteen higher education institutions are involved and work in partnership in the delivery and project engagement of graduates and employers.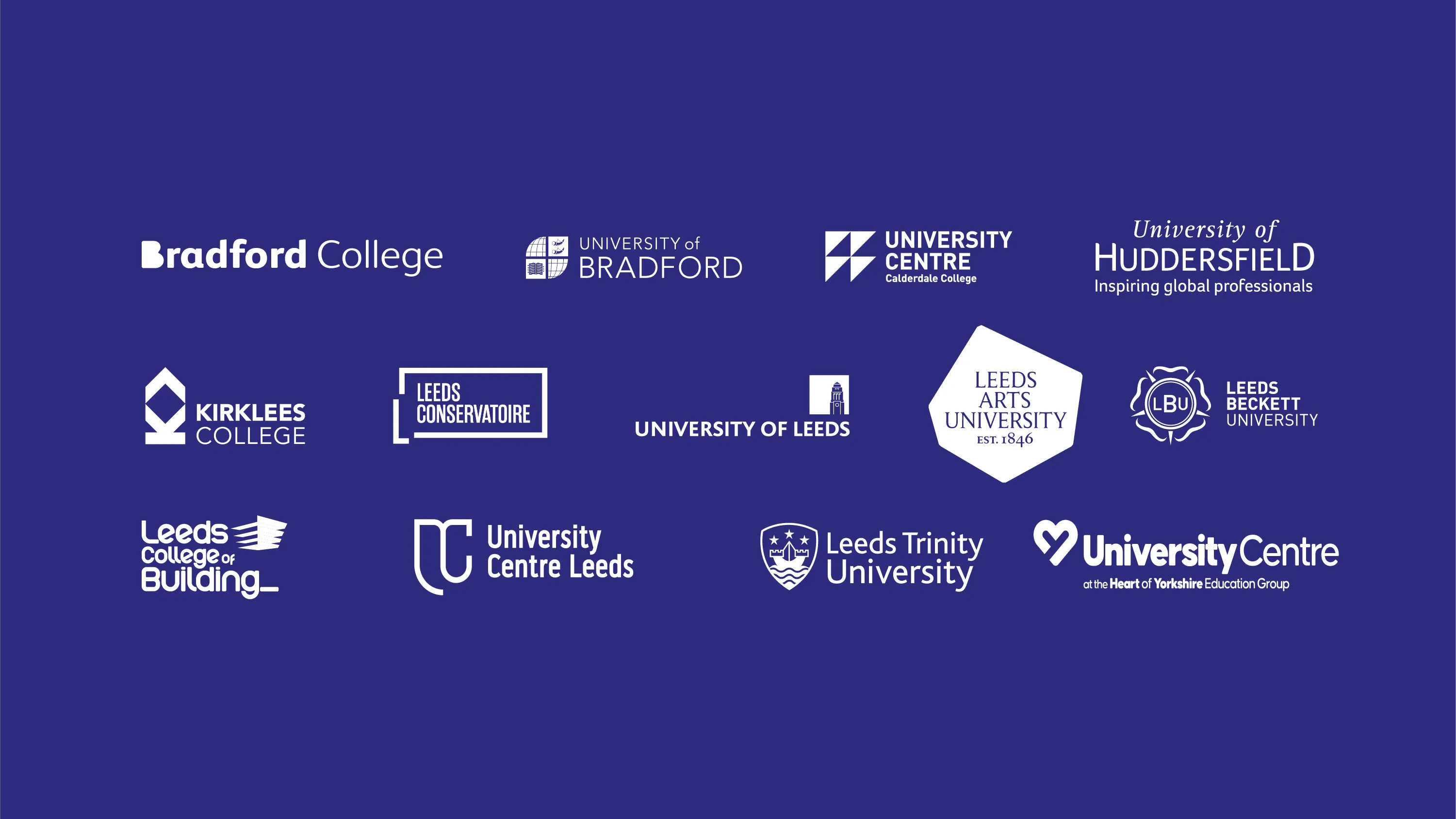 Who is eligible for GradSkills courses?
Courses are open to learners who:
are aged 19 or over
are currently living in West Yorkshire
are unemployed, employed, or self-employed
have the right to legally work and reside in the UK
have obtained a Level 5 qualification or higher (i.e., FdSc, BA, MSc)
have graduated in the last 5 years and are not currently in full-time study or undertaking an apprenticeship
Courses
Jumpstart your Career
This course offers different levels of support through core and additional modules aimed at elevating your current skill set and preparing you for new employment.
You can complete this course remotely and at your own pace but also have the flexibility to attend in-person modules, employer events, and personalised coaching.
These valuable resources are all geared towards helping you secure employment in your preferred field of interest.
Register today
Employers
Are you struggling to find high-quality graduate talent in West Yorkshire? Are you currently looking to fill a role in your organisation? If so, get in touch with us today. We have a range of graduates looking for roles that we can put you in touch with. Alternatively, we can help promote your job opportunities on our social media platforms.
Email us at gradskills@leedstrinity.ac.uk to discuss this further.
Find out more
At GradSkills, we support graduates to develop their transferable skills to progress in their careers. If you would like to ask a question about our courses, then please get in touch with us today at gradskills@leedstrinity.ac.uk.