A Senior Lecturer at Leeds Trinity University has worked as part of an international team that secured $50,000 AUD to design a virtual coach to support people with tinnitus.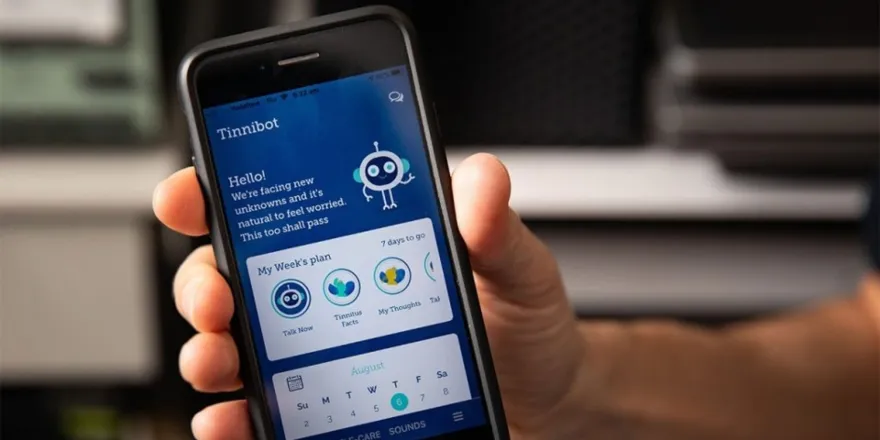 Dr James Jackson, Senior Lecturer Psychology, has collaborated with Australian startup Hearing Power, to design 'Tinnibot', an online chatbot which supports people with tinnitus through internet-based Cognitive Behavioural Therapy (iCBT), mindfulness and sound therapy.
The research team, made up of Dr Jackson and Hearing Power colleagues in Australia, was awarded a $50,000 AUD grant by the Australian's Global Connection Fund, to conduct research and develop Tinnibot. The grant was set up to encourage global collaboration between international small and medium-sized enterprises (SMEs) and researchers, to transform research knowledge into market ready products or services.
Tinnibot also supports people with tinnitus by teaching them how to change negative thoughts and increase resilience towards tinnitus through relaxation and meditation, as well as providing access to online counselling with psychologists.
Dr Jackson said: "I am delighted to be involved in the development and testing of the smartphone app, Tinnibot. Tinnitus is a widespread and often distressing condition. There is no reliable cure, and in the current climate, it is harder than ever to speak to someone who can help. Internet-based Cognitive Behavioural Therapy gives people the chance to engage with the foundations of CBT, and in a time and place of their own choosing. We hope that Tinnibot can help people, and act as a gateway to enable people to seek further assistance from a position of knowledge and confidence."
Dr Fabrice Bardy, audiologist, neuroscientist and co-founder of Tinnibot, said: "Access to tinnitus therapy is costly and not widely available. Research has shown that cognitive behavioural therapy, mindfulness and sound therapy can be delivered through online-based digital solutions. Tinnibot is already showing promising preliminary results and we hope that the success of this technology will reduce long waitlists and decrease the burden on mental health resources."
Hearing Power aims to change the global provision of hearing care to enable access to rehabilitation for everyone sooner, cheaper and more efficiently. Find out more about Tinnibot and how the app works on the website.