Leeds Trinity University has received full approval from the Nursing and Midwifery Council (NMC) for its new Nursing courses designed to support the NHS, ahead of opening a bespoke building in Autumn 2023.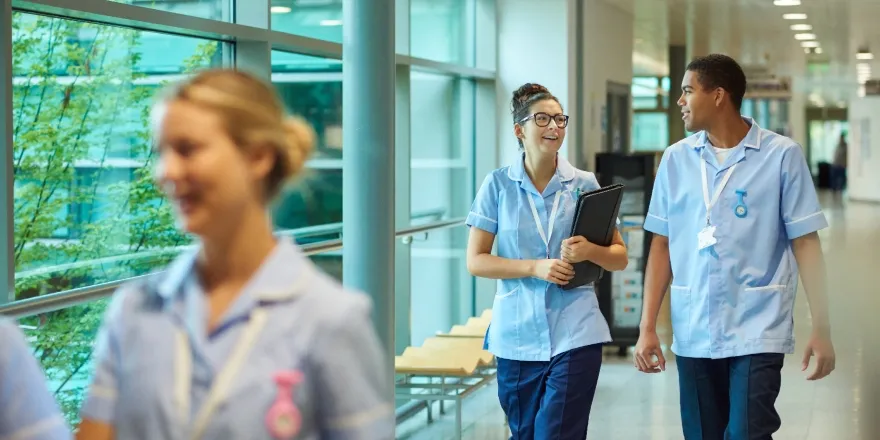 The institution has introduced innovative degrees in Adult Nursing, Learning Disabilities Nursing and Mental Health Nursing. Applications are open to study from January 2024.
On successful completion of their course, graduates will be eligible to apply to register with the NMC to work as a nurse in the UK.
The programmes have been created to respond to key public sector workforce needs in the Leeds City Region and beyond, as highlighted in the NHS Long Term Workforce Plan. The Plan includes a strategic aim to significantly expand domestic education, training and recruitment, with targets to increase nursing training places and address the ongoing shortfall.
Statistics shared earlier this year highlighted thousands of vacancies in the NHS in Yorkshire, with a significant number in nursing, midwifery and health visiting positions.
A purpose-built health facility will be officially opened in October 2023 at the University's campus in Horsforth, Leeds. The building will include a six-bed training ward and clinical skills suite, along with a community simulation flat.
Leeds Trinity's Nursing courses will prepare students to provide personalised care to people in hospital, their homes and the community, as well as maximise the use of digital health technology. Placements will reflect the integrated care system to ensure that students are able to work confidently across all parts of it.
Professor Charles Egbu, Vice-Chancellor at Leeds Trinity University, said: "Receiving full approval for our new Nursing degree programmes is an important and exciting moment for Leeds Trinity, and an example of the agility needed to compete in a changing Higher Education market.
"The University has made a significant investment in nursing to help provide the knowledge, skills, values and behaviours to deliver compassionate, high-quality health and care professionals for the NHS, from a range of backgrounds.
"Aligned to our values, and as a Leeds Anchor institution, we hope to support the health of our region, tackle health inequalities, and equip even more of our graduates with the skills and experience to make a positive contribution to society. I would like to thank the many colleagues who have worked extremely hard to achieve this."
Professor Phil Hodgson, Dean of the Faculty of Social and Health Sciences at the University, added: "We have been on a two-year journey of dedicated work to set up our Nursing provision at Leeds Trinity, including developing new policies, procedures and guidelines; procuring and implementing systems; designing a bespoke building with specialist teaching facilities; and building strong partnerships for the future.
"As part of this, our academic experts have co-created the curriculum with clinical practice partners, service users and carers to respond to demands on the NHS in Yorkshire, and we will continue to take collaborative approaches to future talent and skills development.
"We look forward to welcoming our first cohorts of Nursing students in January 2024."
For more information about Nursing at Leeds Trinity University, including how to apply, visit www.leedstrinity.ac.uk/nursing.