Leeds Trinity University's Vice-Chancellor, Professor Charles Egbu, has been appointed as an Honorary Fellow of The Royal Institute of British Architects (RIBA) in recognition of his contribution to architecture.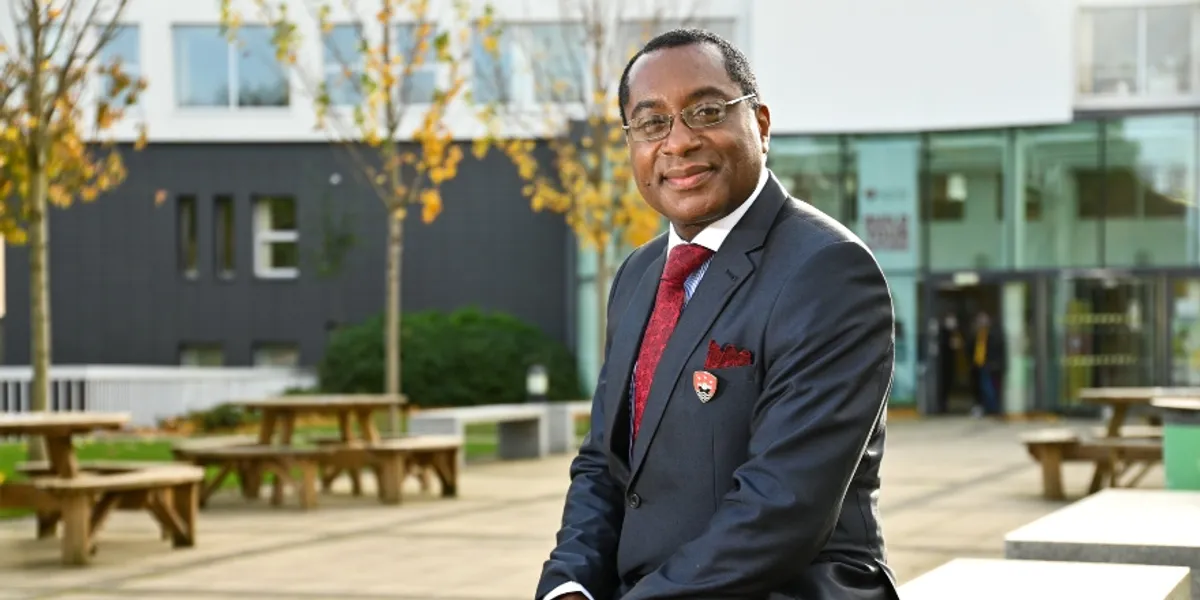 Quantity Surveyor and academic Professor Charles Egbu has been a leader in Higher Education for over 25 years. Currently Vice-Chancellor of Leeds Trinity University, he is one of the first Black university Vice-Chancellors in the UK.
Prior to his role at Leeds Trinity, Professor Egbu was Dean of the School of Built Environment and Architecture at London South Bank University and Head of the School of Built Environment at the University of Salford, and held academic posts at University College London, Glasgow Caledonian University and Leeds Beckett University (formerly Leeds Metropolitan). His first Degree was in Quantity Surveying. His Doctorate was obtained in the area of Construction Project Management.
Professor Egbu said: "My research interests focus on project management, construction management and sustainable development; subjects about which I have authored books and contributed to more than 350 publications in various international journals and conferences. I am also committed to diversifying the sector, developing apprenticeship programmes and championing initiatives to raise awareness on mental health issues in the construction industry. I am pleased, as Dean of School of Architecture and the Built Environment at London Southbank University in 1998, to have offered the first UK Level 6 (BA Hons. Degree equivalent) apprenticeships in Architecture and being in the frontline of positive changes to architectural education. It is an honour to have my work highlighted and it is with great pleasure I accept the RIBA Honorary Fellow title and responsibilities."
RIBA Honorary Fellowships are awarded every year to people who have made a significant contribution to architecture but are not architects. This includes people who have helped improve the quality of design and influence the delivery of the built environment in a more sustainable way and those involved in its promotion and management.
This year, RIBA announced 12 new Honorary Fellows including Professor Charles Egbu.
RIBA President, Simon Allford, said: "This year's Honorary Fellows represent many professions, ranging from engineering to public relations.
"They are distinguished and connected by the fact that they have all demonstrated an exceptional dedication to bringing about positive change in architecture and the wider collective industry. I would like to extend my congratulations and I am delighted to welcome them to RIBA."
The 2023 RIBA Honorary Fellowships will be presented at a special event at RIBA in London this April.