Leeds Trinity University have entered a strategic partnership with the Institute of Employability Professionals (IEP) which will see the two organisations collaborate on research related to employment policy and employability practice.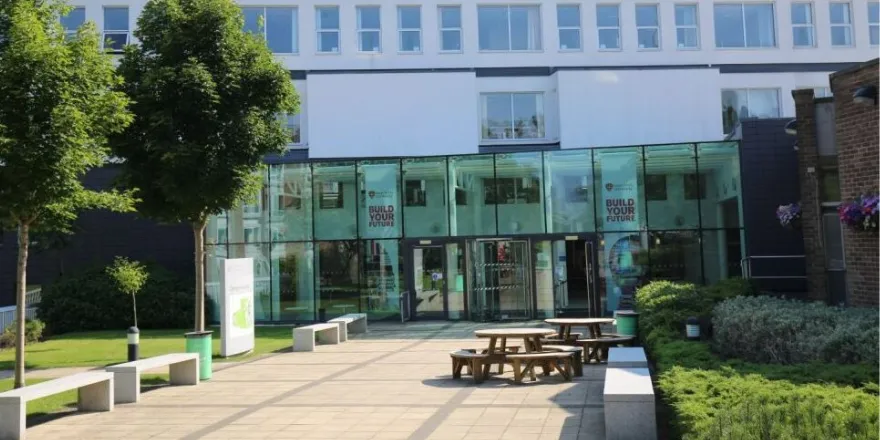 The IEP is an international leading professional membership body for employability professionals who support others to gain work, progress in work and retain work.
The work between Leeds Trinity and the IEP will include the exploration of opportunities for collaborative funding applications and the joint development of training and Continuing Professional Development (CPD) materials. The overall aim is to share research, data and insights and contribute to the development of better employment policy and employment outcomes through research.
The partnership has been launched in time with the release of the Summer 2023 IEP Journal, of which Leeds Trinity's Professor Alex Nunn, Dean of Research, and Dr Andrew Morton, Research and Knowledge Exchange Officer, were guest editors. Professor Nunn and Dr Morton produced an article on 'localism' and is available read online.
Research is one of six key pillars in Leeds Trinity's Strategic Plan 2021-26, and this new partnership will contribute to the University's Research, Knowledge Exchange and Innovation department meeting its objectives set out in that plan. Among those are advancing knowledge to help people and society, working with social partners who will challenge the Leeds Trinity to innovate and make an impact and participating in cross-disciplinary practice and research.
Dr Andrew Morton said: "The relationship with the employability sector's leading professional practice body is an exciting development for Leeds Trinity University. It provides a wide, rich network of practitioners for our researchers and students to connect with, an exciting possibility to share research, data, insights as well as an opportunity promote Leeds Trinity's work on employment, business and economic development."
Scott Parkin, Group Chief Executive of the Institute of Employability Professionals, said: "The strategic partnership between the Institute of Employability Professionals and Leeds Trinity University presents a fantastic opportunity to facilitate a valuable connection between high-quality academic research and real-world employability practices.
"This collaboration also extends to the IEP-led Centre for Employability Excellence, aligning with our commitment to advancing employability services on a global scale. By sharing insights and good practices, we aim to enhance employability services quality worldwide. We're excited to strengthen our ties with Leeds Trinity University and jointly contribute to informed decision-making through this partnership."
In line with Leeds Trinity's Strategic Plan 2021-26, the Research, Knowledge Exchange and Innovation Sub Strategy has aims to grow Leeds Trinity's local and global influence through the real-world impact of the University's knowledge and innovation.
For information about Leeds Trinity's Research culture and projects, visit the University website.