Leeds Trinity University has joined a new alliance dedicated to changing today's education for tomorrow's climate.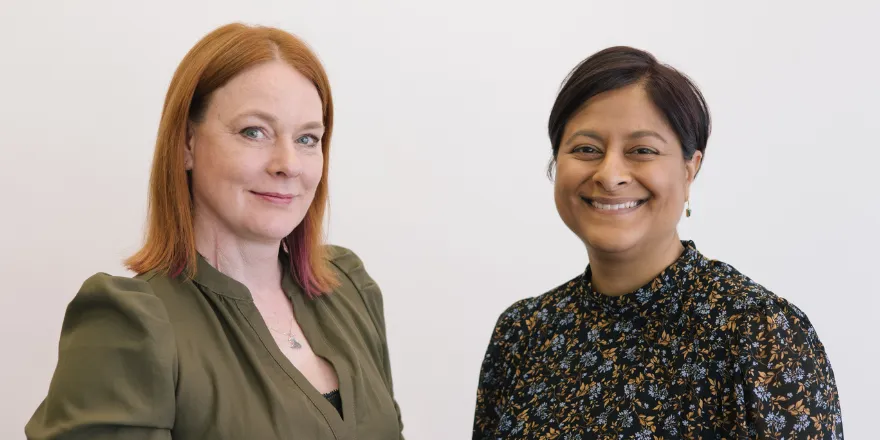 Climate Adapted Pathways for Education (CAPE) was launched at the alliance's inaugural Climate Education Conference at the City of London's Guildhall on Thursday 30 March.
The University was unveiled as a partner alongside other expert educators, researchers and organisations from around the UK. Leeds Trinity's involvement is spearheaded by Professor Leigh Hoath, a co-founder of the alliance whose expertise and work in sustainability and climate change education have earned her numerous accolades and awards as well as a growing reputation as a published science education author.
Working alongside school trusts and federations, CAPE's mission focuses on three priorities: Implementation, Curriculum, and Professional Development and calls on educators, schools, and organisations across the UK to join the movement, working together to ensure that high-quality climate change education is available to all children and young people.
Leigh, Professor of Science Education at Leeds Trinity University said: "The climate crisis is no longer a distant threat - it's here, it's now, and it's affecting our children's futures.
"CAPE's work aims to ensure that children and young people have the knowledge and skills to protect our increasingly fragile planet before it's too late. Together, we can equip the next generation with the tools they need to safeguard our planet. The CAPE Alliance is built of volunteers, people from expert organisations and is truly unique, an alliance where equity is not just a buzzword but is embedded in our culture.
"This partnership aligns with Leeds Trinity University's strategic objective to create a sustainable environment in all aspects of how and where we work."
CAPE co-founder Heena Dave said: "Our mission is fully invested in ensuring that climate change education in schools is evidence-informed and of the highest quality possible."
"We know our planet and future generations depend on it. The UK's education and environmental decision makers can't afford to ignore the research."
Leeds Trinity University's Deputy Vice Chancellor, Professor Malcolm Todd, said: "The CAPE Alliance is the culmination of years of work by many people, not least Professor Leigh Hoath. Leigh's commitment to giving young people access to a high-quality curriculum on climate change and sustainability is outstanding. This is only the beginning though, and we look forward to Leeds Trinity playing an active role in the work of the alliance as it develops and grows."
The story behind CAPE's creation is more clearly laid out in a report - Sustainability and Climate Change Education: Creating the Foundations for Effective Implementation
For more information about Leeds Trinity's strategic plan, mission and values, visit the University website or, to read Leigh Hoath's profile and learn more about her work around the environment and sustainability, click here.
Leeds Trinity University's Corporate Communications team is the first point of contact for local, national and international media. Looking to source a comment or would like to arrange an interview with one of our academic experts? Contact the team on +44 (0) 113 283 7100 or communications@leedstrinity.ac.uk
More about the Press Office