Telling the harrowing stories of the families of murder victims in a gritty radio series about knife crime has landed a Leeds Trinity University Journalism alumna a top radio industry award.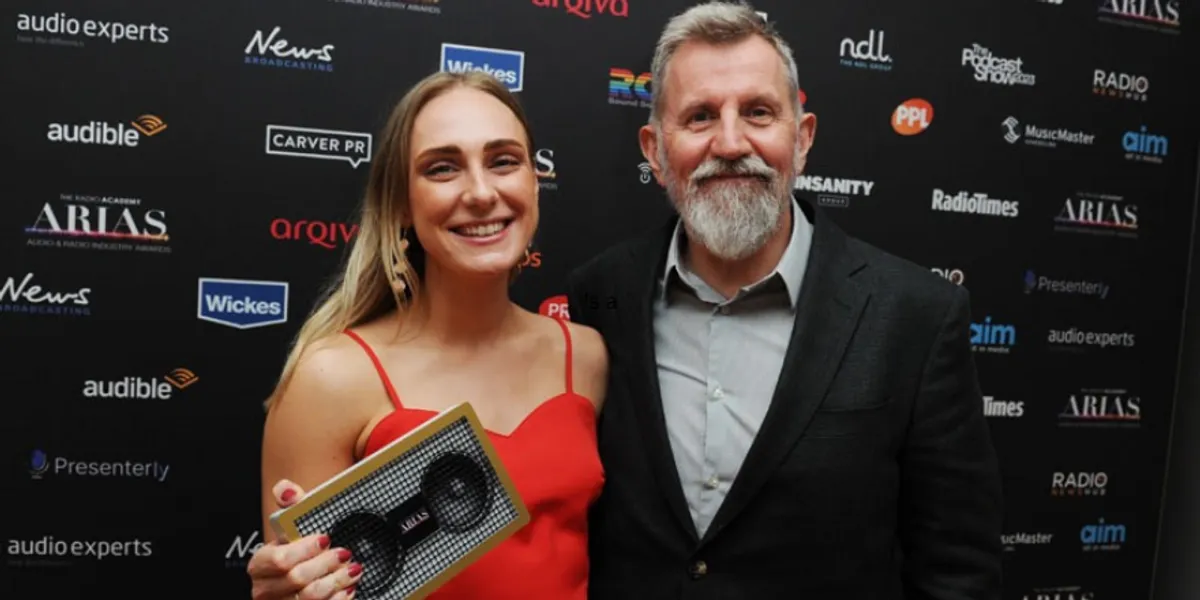 Katie Haseldine, who graduated from the University in 2018, won the gold award in the Grassroots category at the Radio Academy's glittering ARIAS awards in London.
It recognised her work as a reporter-producer for BBC Radio Merseyside on United Against Knife Crime, a series which explored the devastation caused to the families of murder victims Ava White and Adam Ellison.
Katie, who completed a Journalism MA at Leeds Trinity said: "This award means a great deal to me. It's like the Oscars for radio. I'm not sure I'll ever come down from the high of winning."
Katie worked as a journalist for That's TV before joining BBC Radio Merseyside a year ago and is about to take up a new post as a journalist for the BBC's flagship Today programme on Radio 4.
She added: "The experience I gained at Leeds Trinity, learning about mobile journalism, TV and radio has been important in my career, creating content for a range of different platforms and audiences.
"Things like being asked to knock on people's doors in week one of the course, helps build your confidence and ability to interview people in real life. I still use what I learned about media law.
"All the tutors bring something different, which is great and helpful – not just for the professional training, but also just their friendliness. Being taught in a small group means you know your tutors as actual people, not just someone standing at the front of a lecture theatre, and it really makes a difference to how you learn."
Journalism lecturer Lindsay Eastwood who taught Katie said: "We are all absolutely delighted and utterly proud of Katie. She made a massive impression on us all during her time at Leeds Trinity and is proof that with sheer hard work and determination you can achieve your dreams.
"It is testament to her warm and genuine personality that the mother of 12-year-old stabbing victim Ava White chose to open up to her to tell her story for the first time. Winning this award is richly deserved – it is fantastic to see her taking the journalism industry by storm."
For more information about the MA Journalism course, visit the Leeds Trinity University website.