Teenager Jess Harrap is over the moon after being selected for the England Students Women's Rugby Football League (RFL) squad.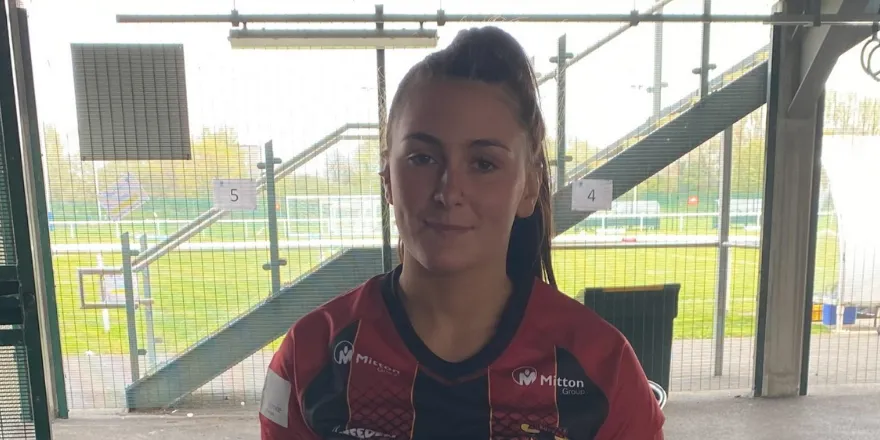 "To play for England in a sport I love would be an incredible feeling," said the 18-year-old.
Jess, who is currently in the first year of her Physical Education and School Sport degree at Leeds Trinity, has been selected to train in the squad, as they prepare for games against Great Britain Teachers Rugby League and the Royal Air Force (RAF) Rugby League later this year.
Jess plays as second-row forward for Bradford Bulls' Women. Her England selection comes after a successful campaign with the local side last year, winning Players' Player of the Year and Forward of the Year at the end-of-season awards ceremony in November.
Jess's training will be delivered by joint Head Coaches Conor Meese and Ellis Pascall, who are both alumni of Leeds Trinity, with both graduating in Secondary Physical Education and Sports Development in 2016, before pursuing Masters degrees in Sport Management.
Jess added: "It is an amazing opportunity that I am so proud to be a part of. I am excited to play with a group of extremely talented girls and to be developing as a player with an outstanding coaching team around me."
Sarah Todd, Sports Development Manager at Leeds Trinity University, said: "I am very proud of Jess on her selection to the England students squad. To have Leeds Trinity represented at this level, especially in a world cup year, is truly special. Jess is a highly engaged student, who has made a great start to her studies. I am thrilled she is gaining the recognition she deserves for her sport. This year is a very exciting year for Rugby League, and it is great to see Jess be a part of this. We will support her through this with our Talented Athlete Support Package."
Conor Meese, Head Coach and Leeds Trinity alumnus, added: "We are looking forward to getting the selected players together for what promises to be a highly competitive two fixtures in the summer. Player selections was much tougher this time around, with the women's game having increased in skill and speed remarkably over the last two years since we selected the previous squad. It's always good to see a Leeds Trinity student receiving representative honours. I wish her and all the fellow squad members the best of luck for the upcoming programme activity".
The news comes after Leeds Trinity University alumna Chloe Kerrigan was also selected for the England Women's National Performance Rugby League squad.
Read more about Sport and Fitness at Leeds Trinity University on our website.