A student from Leeds Trinity University has been selected to represent England at the World Shotokan Karate-Do Championships.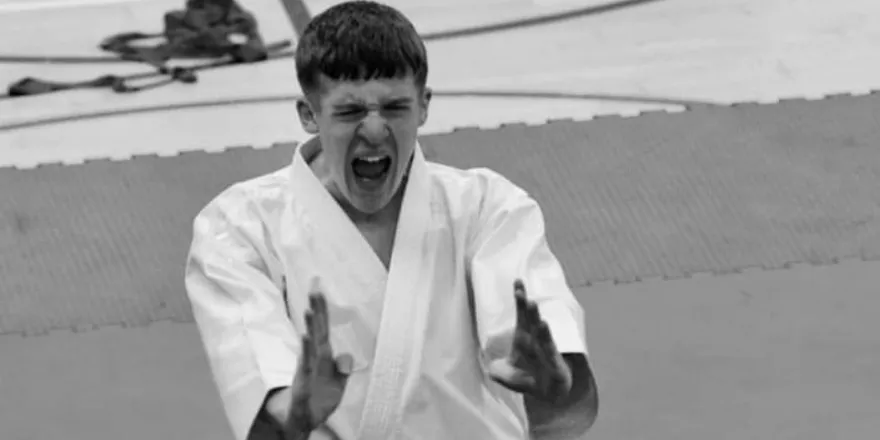 Ethan Brown, 20, will compete at the World Championships in September, taking place at the M&S Bank Arena in Liverpool.
Shotokan is a type of martial arts which involves strength and power instead of slower, more flowing motions. It is usually divided into three parts: kihon (basics), kata (forms or patterns of moves), and kumite (sparring).
Ethan, who studies Sports Therapy and Rehabilitation at Leeds Trinity, competes in kata and kumite and has already won a string of gold medals at national and regional championships, both individually and as part of a team.
In 2019, Ethan won two bronze medals at the European Shotokan Karate Association (ESKA) Championships in Spain, which he hopes to improve on in the upcoming World Championships.
Ethan said: "With the World Championships being at home this year, every competition leading up to this point has been a chance to show I could perform, and it has paid off.
"My goal at the start of the year was to be selected for England at the World Championships and I've reached my goal which I'm incredibly proud of. Now I'd like to kick on and hopefully win a medal.
"Leeds Trinity University has been so supportive in letting me use the facilities for training and helping me with my studies when a competition does come around."
Ethan currently grades as a second Dan in black belt, having started karate at the age of five years old. He was competing at a national level by 10 years old and attended his first England squad try-outs at just 13. He trains with Leeds Shotokan Karate Club and Sunderland Sendai Karate Club.
Ethan was awarded £500 from Leeds Trinity's Inspiring Futures Sporting Excellence Fund earlier this year, which is offered to students who compete at a national or international level of sport to use for competition entry fees, transport, travel, or equipment.
Sarah Todd, Sports Development Manager at Leeds Trinity University, said: "Ethan has had a very successful year both in his sport and in his studies, and I am thrilled his hard work and dedication has paid off by being selected for England at the upcoming World Championships.
"Ethan is a great example to his peers, showcasing what a dual career athlete can do and it is great to see him flourishing at Leeds Trinity."
For more information about the University's Talented Athlete Support Package and Inspiring Futures Sporting Excellence fund, visit the Leeds Trinity website.