Two Leeds Trinity University alumni have spoken publicly about the need for wider representation in the media, sharing their experiences as Black women in the media industry.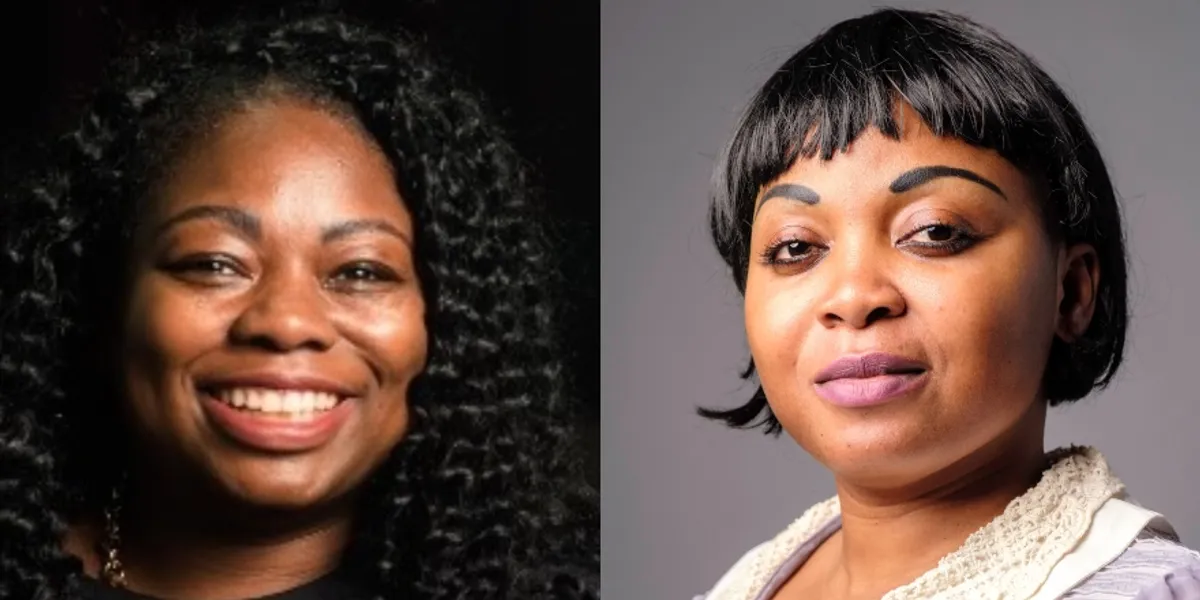 Kafayat Adegoke and Sam Fray have championed the need for more diverse representation in the industry, urging media organisations to reflect on their current policies to create a more diverse workforce at all levels.
Sam Fray, Director of Talent Development at thinkBIGGER! and Executive Producer at Boujie Media, graduated from Leeds Trinity with a degree in Media and Marketing in 2011. She has been working in the media industry for ten years, starting her career as a Production Assistant at Trinity Vision, Leeds Trinity's in-house production company.
Sam was recently interviewed on Industry Voices, an online series investigating the lived experiences of diverse individuals working in the film, TV and games industries and their views on how things need to change.
Sam said: "As a Black Yorkshire woman, we have a problem here, and we need to talk about that openly and honestly. For some organisations in this industry, a lot of them still want to hide, and pretend that it's not happening. I often get asked if I know any Black or Asian people who are at the level of Assistant Producers, Directors, Camera Operators, and I don't know anybody, which is really sad. We are at least 20 years behind our Southern counterparts.
"Organisations need to take ownership and say we've not done our best, we are the problem and we need to reverse that and change it."
Reflecting on her time at Leeds Trinity, she added: "I went to university when I was 28 years old, because I really felt that there was a need to have more representation. Leeds Trinity is the place I credit with finding my confidence, I had to ask myself many hard questions on my three year journey and every step of the way I was helped and comforted by the excellent staff and student counsellors."
Film and Television Studies graduate Kafayat is an actor and media personality. She delivered a session on representations of femininity and gender identities in the media at Leeds Trinity's Journalism and Media Week in 2020. Through her work in the media, Kafayat uses storytelling, exhibition and performance to explore themes around gender, identity, intimacy and Yorùba culture, whilst promoting awareness of social change.
She also recently appeared on Channel 4's Steph's Packed Lunch with Steph McGovern as a lunchmate – to discuss topical issues and current news stories as part of a guest panel engaging with Strictly Come Dancing's Anton Du Beke.
Kafayat said: "This is almost cliche, and with no intention of moaning, I rarely see 'me' on my television and when I do it's often reduced to a stereotype or a cipher. I am not alone in this, we are barely visible on the screens and have no identity except within the confines of certain preconceived ideas."
She added: "As a Black performer, I have experienced first-hand how tough it is to get work because there are limited roles, hence, I did a re-shift in focus, and became a performance maker. I generate my own work, this involves making one-woman shows that explore who I am and work tagged around societal causes while maintaining my Black-Vulva-Womanness, a term I coined myself to reflect my identity as a Black female and obsession with femininity."
Sam's interview with Industry Voices is available to watch online. You can watch Kafayat's Journalism and Media Week session on Leeds Trinity University's YouTube channel.
Find out more about their time at Leeds Trinity in their Alumni Profiles.
In November 2020, Leeds Trinity became the first university in Yorkshire to receive the Race Equality Charter Bronze award, in recognition of its commitment to achieve race equality and promote inclusion. The University is now focusing on embedding race equality at all levels, including eliminating the attainment gap for BAME students, increasing the number of BAME academic staff and supporting their progression to senior roles.