A senior lecturer at Leeds Trinity University has had her work exhibited at Dalby Forest in North Yorkshire as part of the 2021 SelfScapes project.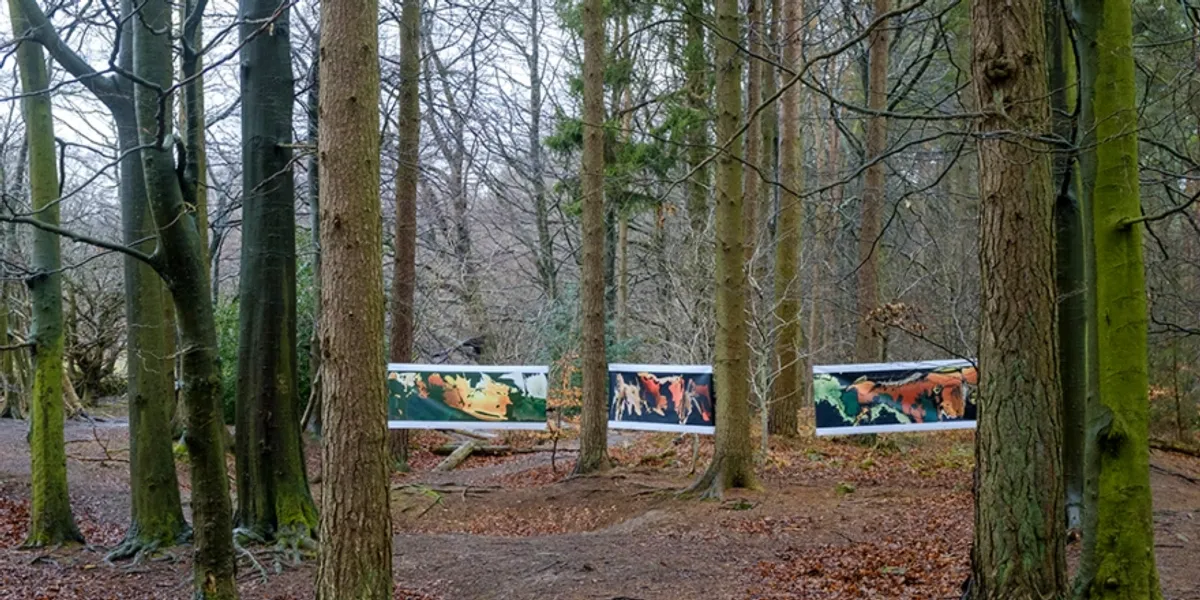 Dr Liza Dracup was selected to join the SelfScapes research cluster, and to subsequently exhibit her work alongside a range of academics, photographers, sculptors and graphic designers.
The project, run in collaboration with Forestry England and Arts Council England, aims to explore the relationship between the self and its environment and to investigate both the body and place as sites for interconnected experiences.
SelfScapes was established in 2018 by academics at York St. John University. The exhibition was renewed in 2021, following the success of the inaugural event, and is displayed out in the fresh air in the boundaries of the forest itself.
Dr Dracup's work features a series of abstract photographs centred on the theme of 'Essence', using a mixture of film and digital photography, to explore ideas of representation and manipulation in nature photography.
Dr Dracup, senior lecturer in Photography at Leeds Trinity University, said: "I was invited to join the established research cluster at Dalby Forest and to participate in the 2021 SelfScapes project. This presented an excellent opportunity to get involved with independent artists and academics from universities across the UK.
"The project was both exciting and challenging in equal measure. I made new work that shifted my practice-led research into a new sphere and having my work exhibited in situ in Dalby Forest is a new experience for me. The artwork was placed directly into the forest and with this positioning it has the potential to reach a wide range of audiences."
Forestry England Funding and Development Manager, Petra Young, said: "We are very proud to be hosting the second SelfScapes exhibition in 2021, following the success of the inaugural event in 2018. All the artists have been a pleasure to work with and have invested so much in order to create these amazing works.
"Our team at Dalby welcomed a few familiar faces back to the site, but also got the chance to work with new artists, such as Liza Dracup. Liza's photography captures the essence of SelfScapes beautifully and we are pleased to share it with our visitors."
For more information on the SelfScapes project, please visit: https://selfscapes.wixsite.com/selfscapes.
Image credit: Floragraphs © LizaDracup SelfScapes EnchantedWood 2021 ©John Harrison 2021