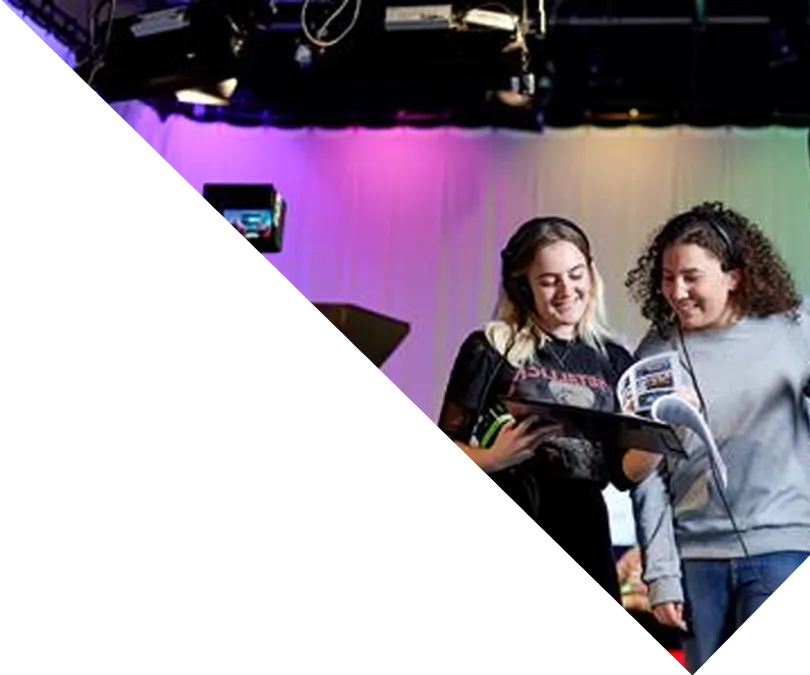 Leeds Trinity University is delivering a free short course in television production, for anyone wanting to learn a new skill.
The six-week course starts on Saturday 2 November, followed by five weeks of three-hour sessions every Monday and Thursday.
It aims to support individuals wanting to enter, or re-enter, the TV industry as Production Coordinators and will cover every aspect of the job from pre-production such as organising schedules and making bookings, to filming and post-production including editing, programme delivery and clean-up.
The course has been developed by professionals at Leeds Trinity University, Channel 4 and a host of successful independent production companies - which make shows for a wide range of channels such as the BBC, ITV, Channel 4, Channel 5, MTV and Discovery.
Glyn Middleton, Senior Lecturer in Media at Leeds Trinity University, said: "The remarkable boom in TV production in the Yorkshire region, partly fuelled by the arrival of Channel 4 in Leeds, is creating some fantastic work opportunities and some notable skills gaps, which can be exploited. TV companies have made it clear that they're short of production secretaries, co-ordinators and managers; important, behind-the-scenes staff who provide all the logistical support for the amazing programmes being made and keep the wheels of the TV industry turning.
This course will provide an opportunity for anyone who is well-organised, efficient and a great team player to work in an exciting and dynamic creative industry. It should appeal to anyone with great organisational skills, whether they're ever thought of a career in TV or not".
The short course is being delivered through [re]boot; a £3 million project which offers free courses for individuals who want to upskill, gain new skills and qualifications, and enter employment in the Leeds city region. It is funded by the European Social Fund and managed by West Yorkshire Combined Authority and Leeds City Region Enterprise Partnership.
Professor Margaret A House OBE, Vice-Chancellor at Leeds Trinity University, said: "We are delighted to be involved in [re]boot to address skills gaps and increase recruitment across the city. Our Production Skills course, and other courses in the programme, have been developed in partnership with industry professionals to truly reflect the needs of employers in the region, so we're confident that individuals will finish the course with industry-relevant skills."
Leeds Trinity University will develop short courses in a range of sectors including digital and creative. Future courses include Digital Skills, Digital Marketing and Programming Languages. Participants should be 18 years plus and eligible to work in the UK with a desire to change career or upskill in their current role.
To find out more about [re]boot, including the Production Skills short course, visit our [re]boot webpage.