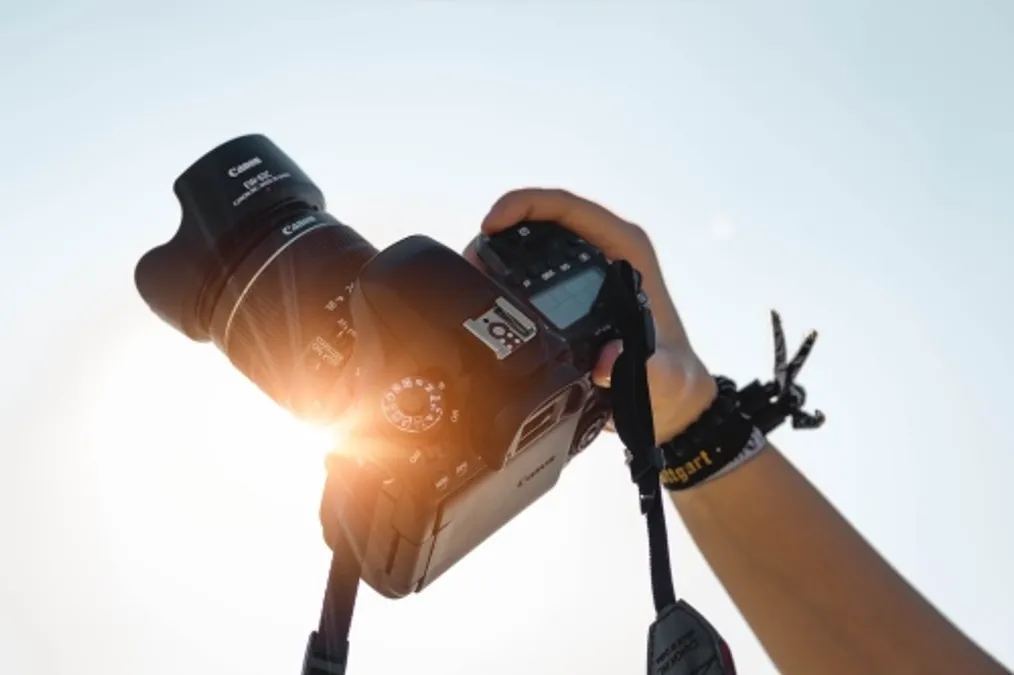 Since the beginning of lockdown, much rhetoric has been shared around the idea that the world has slowed down. For many of us, the rush of our busy lives was suddenly confined to the boundary of our homes and walks, allowing us to take stock of our surroundings as well as leaving a more peaceful external environment for nature to reclaim. Nathan Jurgensen writes in The Social Photo that Wolfgang Schivelbusch believed that the invention of the train had reduced the landscape to a scenery that is sped past, witnessed from behind a screen of window, and not travelled through — so not fully experienced or noticed. I suggest that for many of us in the modern world, we have become the train and our life is the scenery that speeds past us, as we busy ourselves with places to be, and things to accomplish.
Many people are now experiencing life at a slower pace and are reportedly noticing more. There have been multiple instances across the globe of people feeling that birds are singing more loudly and for longer. Our senses are heightened in reaction to this collective global experience that has shifted us into a new way of living; there has already been much discussion about how problematic our 'old world' (of three months ago) was, and what will be in our new world. For some of us life has become more hectic and stressful as we juggle working from home, schooling our children and seeing our loved ones in key and frontline working conditions. For others this is a time of isolation and separation. Life has undoubtedly changed for us all.
In the first few weeks of lockdown, as my physical boundaries became restricted, I began noticing my surroundings more, everything suddenly seemed more there. This is a tricky concept to photograph but I found myself naturally wanting to document this experience and so began making daily images that capture the boundaries of my current existence. I manipulate and capture different types of light to emphasise the ideas of salience, borders, claustrophobia and separation. This process has felt cathartic, not just because I am an artist, but because the capacity to observe and document this time is helping me process the experience via observation and reflection.
Mass isolation projects are documenting people's lives in isolation by collating imagery from people sharing their experiences into a virtual gallery online, a few interesting examples are Format Festival, Impressions Gallery and Postcards from Quarantine. These images show observations made by people around the world that allow us to take more notice of the lives of people near to us, as well as those on the other side of the planet ­— a vital human connection. People post images of what was once a distracted everyday mundane activity that is now something to appreciate, such as sharing meals, cooking, family life and hobbies. Other images show what people are noticing more in their own homes — how light is cast in their surroundings throughout the day, the colours of the flowers growing in their gardens, and in some cases the feeling of being overwhelmed, anxious or isolated. Bradford based photographer Carolyn Mendelsohn has been working with teenagers across the city who are new to photography and are documenting their own experiences of the lockdown through their smartphones; they reflect on how the task of making photographs has helped their mental health.
Launching today with Trinity Wellbeing, the LTU Take Notice photo challenge invites you to reflect and take photographs of your experiences/things you notice during this time. The aim is to combine everyone's photographs to create a digital collection to show individual perspectives of a shared experience. Images can be made on any camera device available to you. Smartphones are powerhouses of technology with cameras, editing software and communication of images all in one portable device – and the cameras are often underutilised, (you can discover more about what yours can do through tutorials).
The challenge is open to students and staff, and there is no deadline for taking part – the collection will continue to develop over the coming weeks and months. If you would like to take part, upload your photos to Facebook, Instagram and Twitter, using #LTUTakeNotice. If you have any questions about the photo challenge, email Trinity Wellbeing.
Verity Adriana is a practicing photographic artist and lecturer whose work and research has been exhibited and published internationally with the British Journal of Photography, British Council, and City of Culture UK. Current isolation work has been selected by Exposure Festival, Open Eye Gallery and will feature in Darwin Magazine in June.