Deputy Designate Safeguarding Lead
After my experience at Leeds Trinity, I encouraged my daughter Ayesha to do the Children and Families in Social Contexts course.
Why I chose to attend Leeds Trinity and my best memories
I was 47 years old and chose Leeds Trinity because it seemed the best accessible course as I didn't have any formal qualifications. The University had been recommended to me by a colleague where I was working at the time. As most of the students I studied with were mature and had life experience, I did not feel that I had to compete with my peers.
My best memories are from the friendship groups I became part of and the lifelong friendships I made. I am really thankful for the help of some very supportive and inspiring tutors during my studies. I also received support from the disability services tutor who was a great help. I found out I had dyslexia, and this was something I didn't know until I attended Leeds Trinity and had a full assessment.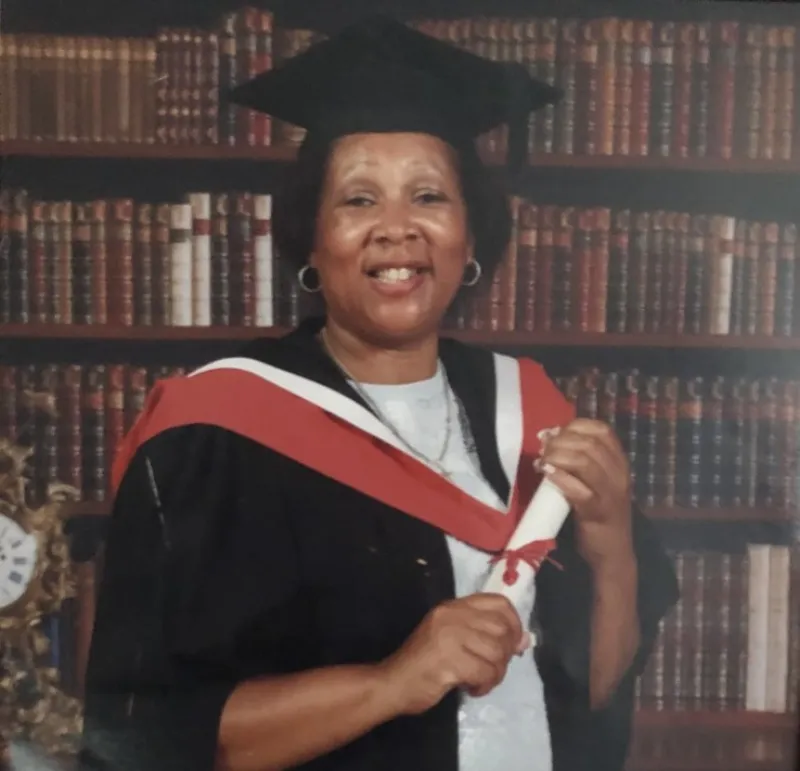 The impact the courses had on my career
The courses I undertook formalised the many years of experience that I had gained working with young people, children, and families. I had always thought I'd struggle to gain the roles I desired as they required formal qualifications. My experience never seemed to be enough to secure a post.
After completing the Foundation Degree in Supporting Young People and Families in 2014 I continued my studies and completed the BA in Professional Practice Supporting Young People, Children and Families the following year. I was very proud to achieve a 2.1 in my degree. Just before I graduated, I obtained the post of Pastoral Head of year, I undertook this role for four years. Since December 2019 I have worked as a Deputy Designate Safeguarding Lead.
My daughter following in my footsteps
After my student experience at Leeds Trinity, I encouraged my daughter Ayesha (pictured with me below) to do the Children and Families in Social Contexts course. Ayesha already had some formal qualifications, and I knew just how accessible the course at Leeds Trinity was. Ayesha was working in early years prior to applying and was on maternity leave. I knew she would also benefit from the student experience and I wanted her to have a better future, both career wise and financially. She had a child to support and was a lot younger than I was. I knew she could achieve her ambition - I had done it, so she could too.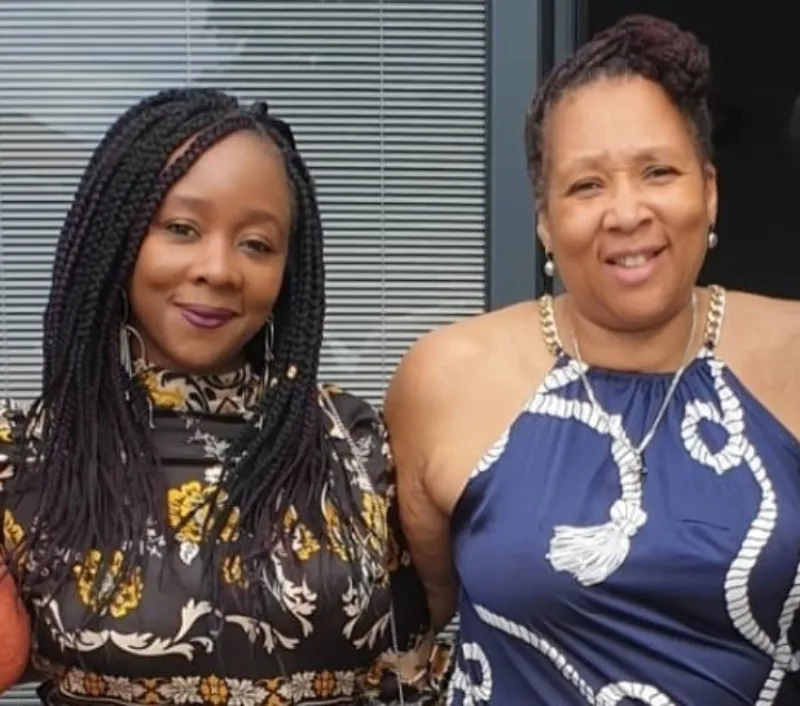 Using my experience to share the value of education
As well as my daughter, I have also encouraged my niece to attend Leeds Trinity. I have also promoted Leeds Trinity and the value of education to a number of others including current and previous work colleagues, friends and other family members.
My ambition, after my university experience is to work in higher education one day, promoting the routes to future education for mature students.
Our Foundation and Professional Practice degrees
If you already work with children, young people and families and are looking to gain a higher education qualification, our work-based learning degrees offer an alternative route to studying for a degree. Visit Foundation and Professional Practice degrees for more information.