Social Media Executive, P&B Social
I currently manage the media output for them on nine Facebook pages and five Instagram accounts to over 30+ million people.
Why I chose to attend Leeds Trinity
After I first visited Leeds Trinity on an Open Day I knew the place was for me due to the relationships the students had with the lecturers and staff, you could see that the students enjoyed what they were doing and respected and appreciated the support they were getting from their lecturers. It was clear to me that Trinity was a place where students were a name and not a number and I knew if I chose to go there that I would be supported in every way possible by the University.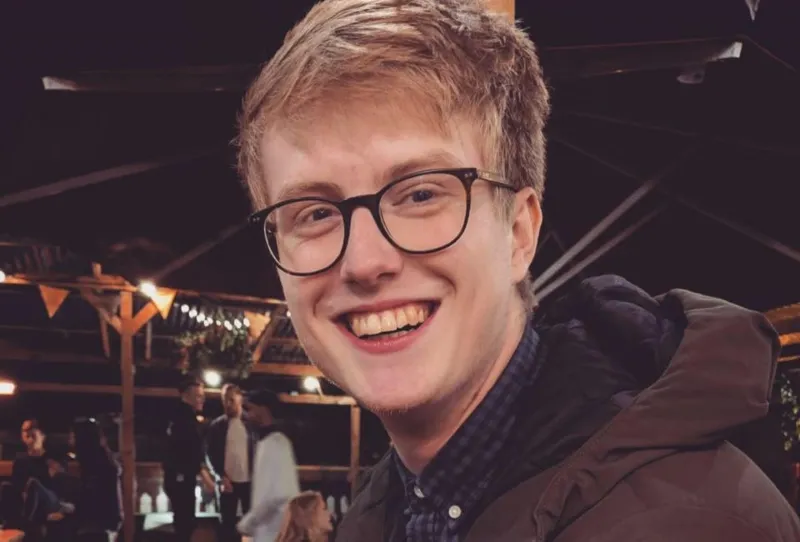 My best memories from my time at Leeds Trinity
One stand out memory was going to the European Parliament in Brussels with my MA Journalism course. It was an opportunity that not many people get to experience and was really interesting to go and see how the EU was preparing for Brexit. As well as enjoying my studies at Leeds Trinity, I also worked at the University for three and half years as a Student Ambassador. Some of my best memories came from that job meeting all kinds of people who I wouldn't have usually met.
It wouldn't be right not to mention living on Langdale Terrace in Headingley for two years and enjoying regular Skyrack Karaoke sessions as one of the best memories of my time at Trinity.
How my career has panned out since graduation
From my first graduation in 2017 from BA Media I went straight into a MA Journalism course at Leeds Trinity. I chose to take this move as I believed that undertaking a Masters Degree in Journalism would provide me with the theoretical and legal knowledge that I would need in the world of media. The media law I learned at University thanks to Nigel Green is now a big part of my role as a Social Media Executive.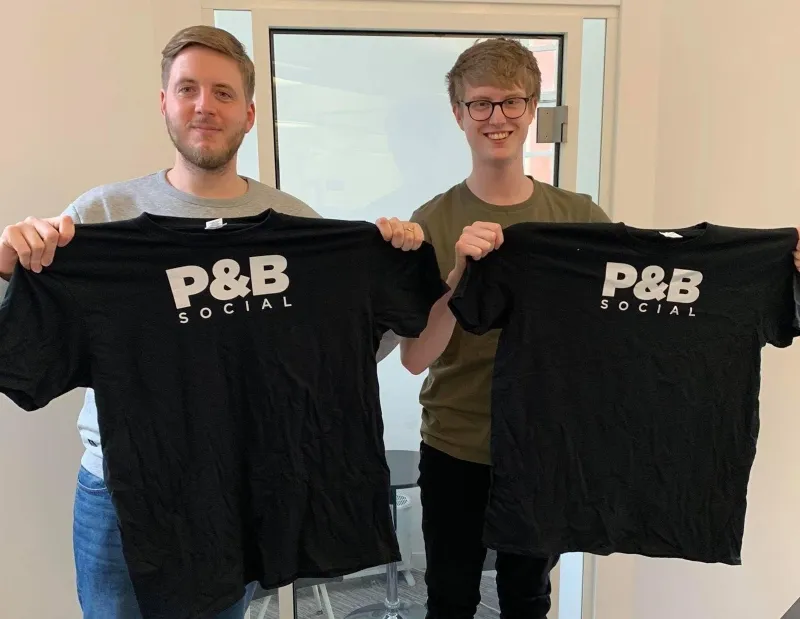 I graduated from my MA Journalism course in December 2018 and within a few days of graduating I joined P& B Social as a Junior Video Editor as the company's first appointment. The company was brand new and came after the owners decided to create P& B Social after spearheading the success of LADBible and UNILAD. I worked on editing videos for the popular YouTube channel Arsenal Fan TV and making sure their content was social media friendly.
I then started to branch out into creating images for the channel and writing articles. From there I was promoted to the role of Social Media Executive to work predominantly with a client called BrainJolt Media who are based in Los Angeles. This involves managing the media output for them on nine Facebook pages and five Instagram accounts to over 30+ million people.
My advice would for anyone seeking a similar career path
My advice to anyone seeking to follow a similar career path would be to constantly ask questions in this industry and accept help from anyone. During my time at Leeds Trinity I undertook four work placements and each one of them taught me different things which I still reference now. Furthermore the lecturers at Trinity are phenomenal, especially in the Journalism and Media departments and you should always lean on them for help whilst you're at the University.