Saj Chowdhury Writing School, Owner
I left the BBC in May 2021 and started the Saj Chowdhury Writing School
My student days
I attended Leeds Trinity when it was known as TASC. When I arrived, little did I think this place would shape the rest of my life and my phonebook.
I was there between 1995 and 1998; a time when the internet was about sending a message from one computer to another and mobile phones were black bricks with long aerials that only the rich could afford. But I didn't need the internet nor a Nokia because I had my hall-mates, the canteen social scene and the Friday night bop to entertain.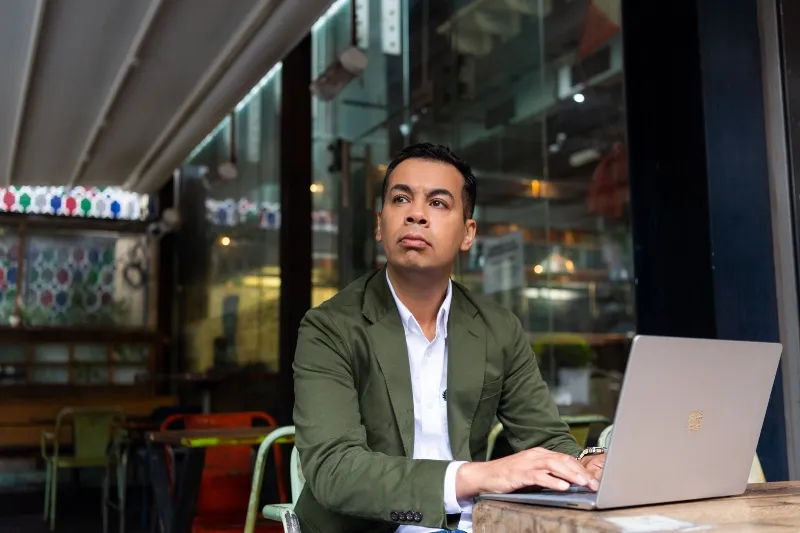 Invaluable student experience
I 'read' English with Media - part academic and part vocational. The English side of it grew increasingly intense through the terms, and it was the Media modules which got the best out of me and hugely benefited my future career. One major reason I chose to do this degree was because of the placements - I worked for both Leeds Student newspaper and the Gateshead Post, because I hailed from the other side of the Tyne Bridge. Those experiences were invaluable as I actually learnt how to piece together an article, produce vox-pops and centre-page specials - and more importantly, I had a portfolio.

Working in media
Getting a job in the media was a tough ask, even in the late 1990s. I worked selling long-lasting lightbulbs in Covent Garden after graduating, before my St Albans-neighbour and great friend, Pete Sanderson, contacted me saying he was moving to another department and that the sport section of the BBC News site was looking for somebody to fill in for free for three weeks. It proved to be a trial - I passed and the rest is a 21-year history. I was actually told by my new bosses that I might only have a job for six months because they were unsure about the internet. As it happened the internet blossomed and gave birth to the BBC Sport website - one of the web's great success stories.
Starting a writing school
I left the BBC in May 2021 and started the Saj Chowdhury Writing School (it took ages to come up with that name) which aims to help those keen on a career in the written media to experience workplace tasks in real-time - a bridge between university and working life. The six-week course is intense, but fun and fulfilling.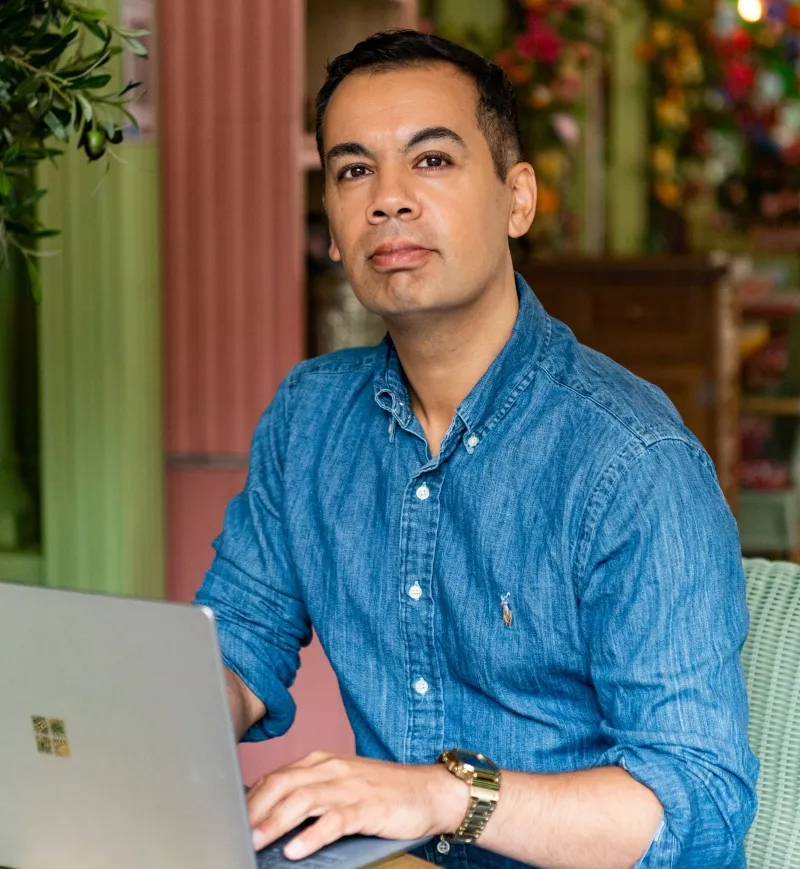 My advice to students
My advice to students is to grab every chance that comes along and make the most of it. Trinity has produced a plethora of graduates who have gone on to greater things and you can join that very special group.