Strength and Conditioning Coach, Elite STEP (Owner).
My best moment, so far, has been winning the British Title with Professional Boxer Sunny Edwards.
Why I chose to study at Leeds Trinity
I chose to study at Leeds Trinity because of its close-knit feel. Compared to the other universities I had visited, Leeds Trinity appeared to have so much more of a personal touch. The size of it meant you could get to know everyone really well. At the time I was arriving, the new halls were about to be opened and it felt like an upcoming University, which I wanted to be a part of. The location for me was also a bonus, away from the madness of Leeds City Centre, but close enough that I could easily travel there when I wanted.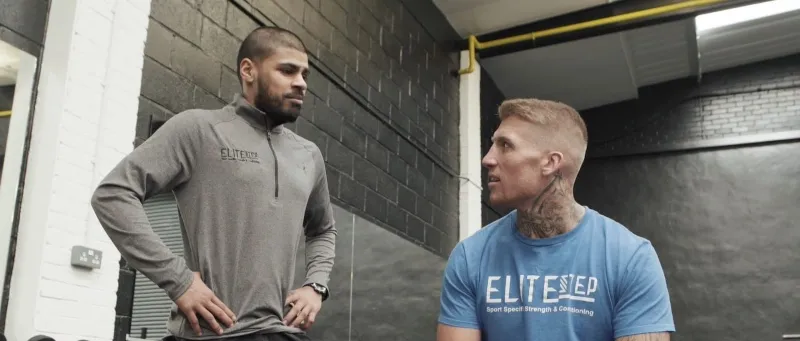 My best memories as a student
My fondest memories come from making great friends, who I'm still really close with. My whole experience was class, from the social side of things to the learning. I liked that wherever you went, everyone knew each other. Whether that was in lectures, sports teams or on a night out - it was always like one big family!
What my placements taught me
My placements really helped me to plan my future path. Before you undertake professional work experience, you don't actually know for sure whether you want to go into a particular career. You learn all your course material on campus, but the placement gives you that essential 'real-life' experience.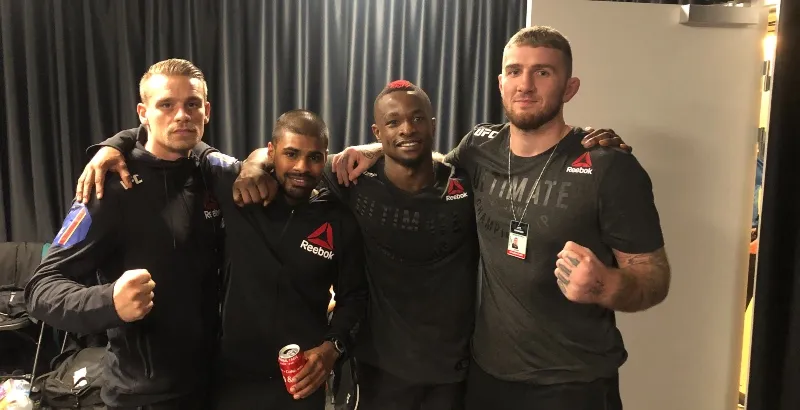 What I left University with
My time at University really developed me as a person. I matured from being away from home, and it really built up my confidence and self-belief. A lot of this came from surrounding myself with people who had similar interests. I left with life-skills that I use every single day, especially because I am self-employed. I deal with various people, all of whom are very different, which has massively helped me in coaching. I have to get to know my athletes and adapt to their needs, so this has definitely been useful for that.
You have to overcome times of struggle too, my time at Leeds Trinity made me much more competent in doing this. Being self-employed at times can be hard, but the things I learned at Leeds Trinity set me up well to deal with whatever comes my way.
My career
I'm a performance coach for amateur and professional Mixed Martial Arts (MMA) fighters and boxers. I prepare them for their fights with strength and conditioning training programmes alongside optimising sleep, stress, recovery and everything else they need to perform to the best of their ability, come fight night.
I've been doing this since 2015, and relocated back to Leeds in February 2018, ever since then it has been a crazy whirlwind! Since coming back, I have built my stable of fighters to 15, including Ultimate Fighting Championship (UFC) athletes and boxing world champions. My best moment, so far, has been winning the British Title with Professional Boxer Sunny Edwards, in December 2019 (pictured below).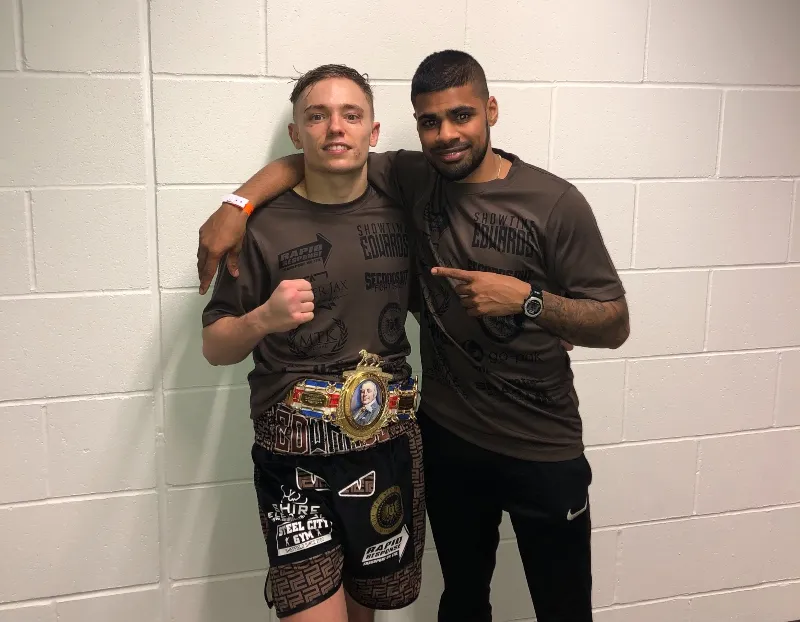 Challenges along the way
I've had two stand out challenges, both of which at the time seemed very intense, but looking back they were what got me to where I am now. When I decided I wanted to train fighters only, I had to move gyms to do so. This meant an increase in rent, losing clients and a massive strain on my finances. In the two weeks after moving gyms I lost 8 clients (due to travel etc), meaning my outgoings far outweighed what was coming in. I had enough money in savings to pay for one month of living and therfore had four weeks to build my business back up to sustain everything.
Luckily, everything worked out fine which actually led me to training fighters exclusively. I think if there's any advice that I can give to Leeds Trinity students, it is that in life there will be ups and downs. Many people quit during the hard times and don't see the following steps. If you work hard and be nice, you will be successful. Everything in life happens for a reason, just make sure you don't lose your self-belief and push for long enough to see the reason.