Vice President Category Marketing. Nestle
I now recruit people straight out of University for roles in my company, I look for talents beyond exam results - real world experiences and skills that make you stand out.
Why I chose to study at Leeds Trinity
When I left school, I was interested in French but also in business (not just accounting), but there were very few courses that offered both; TASC was one of only a few. I wanted a course that had practical experience and not just classroom based. The TASC course had business placements and also the option for a year in France.
I also liked the fact that it was not too large a campus and the location was great.
My best memories as a student
I had done "A" level French and was pretty good so the language side was not too hard, but the new business focused modules were new to me. Accounting, employment law, organisation theory - it wasn't difficult, it was just new. Other than getting to know new people, new ways of learning, I really don't recall any challenges. Perhaps finding somewhere decent to live in year two was the biggest challenge; we ended up in Kirkstall, not far from the prison and there were the riots in 1980-81 so that was interesting!
My best memories lie around our College Football Team and my year in France. We had a great football team and were British Colleges Cup final winners. We played in two leagues, one of which was a Wednesday afternoon (Leeds Half-holiday league) playing against the likes of Yorkshire Police, Knottingley Miners and United glass - all teams with tough guys who loved to kick students; but we were young and fast so it was fun being chased! Many names to remember but some who stick out - John Neary (player/manager) Roger Partridge, Phil Binks, John Goldthorp, Paul Southworth, Leo Hoft, Micky Yates, Steve Tunmore…… We also had some great away trips to places like St Mary's Twickenham and Edge Hill, Liverpool.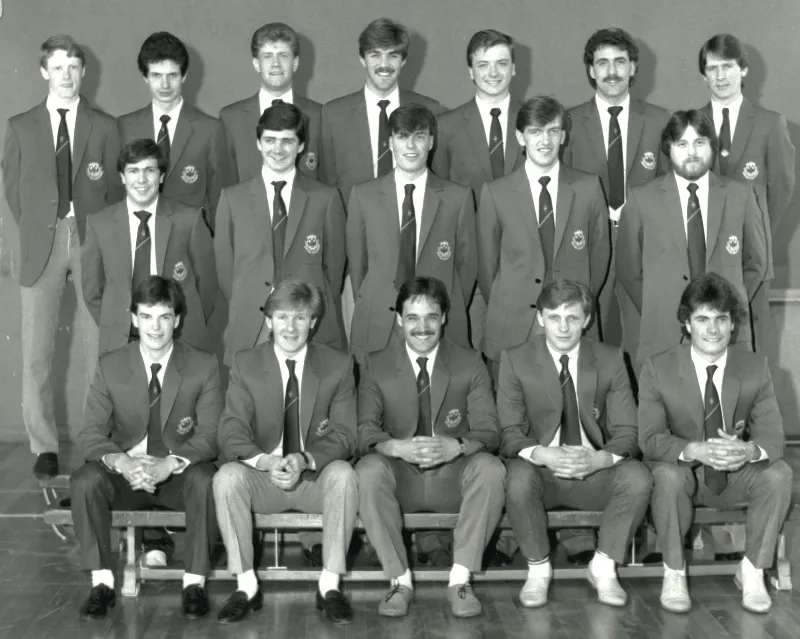 I'm pictured second row, far left in the team picture above.
Taking advantage of a year out
For my year out, I went to Bordeaux, France and taught English to school kids at a Lycée for 18 hours a week. I also found a job as a translator for a wine & spirit company (free accommodation for work!!! perfect) and played semi-professional football in the third division. That lasted about 16 months and I came back to complete my final year.
How my time at TASC prepared me for the future
The course was great. I had two placements - one with a company called Meadows Freight in Bradford and the other with Mitre Sports in Huddersfield. These placements really helped me get an insight into a more corporate world, albeit for a short time. The benefits for me of the course was the exposure to business and economic theory and models which in my career as a marketing professional were a good base. On the language side, well I have had a truly International career and in addition to French I learned to speak Spanish too.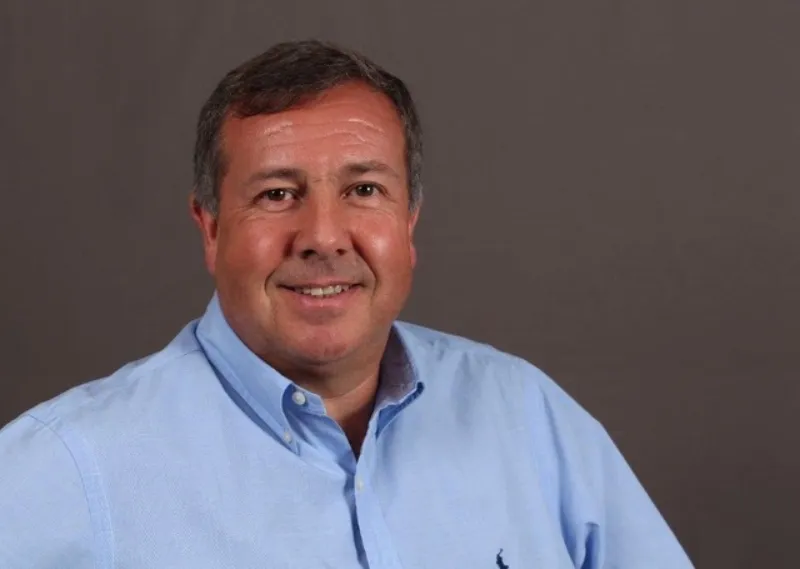 Career highlights
On leaving TASC I joined Courage (the brewing company) as a General Management Trainee with the intention of going into a marketing role. I had 18 months in three roles (Sales in Reading area, Production at John Smiths in Tadcaster and finally Marketing in their London HQ). I spent nine years in a series of Marketing roles - I launched Fosters Lager, worked on John Smiths Bitter and Courage Best, and ended up as International Marketing Manager for Fosters Europe. I enjoyed some great experiences with some award-winning TV commercials on what were household name brands in the 80s.
I then joined Jose Cuervo International (Tequila!!!!) as Marketing Manager. Basically I was responsible for the sales, marketing and commercial development for the brand across Europe, Africa and Middle East. Selling tequila was not difficult and after three years I was promoted to Marketing Director and added Asia Pacific to my responsibilities. As you can imagine, marketing tequila was a fun job and I was lucky to travel all over the world - I recall in one year I went to 35 countries. The downside was I was travelling 150-180 days a year.
After seven years I left big corporate world to take on the role of Managing Director for a marketing agency. A big challenge was that I was running a small private business of only 25 people. The company organised promotions, events and incentives for a wide range of corporate clients including Canon, Toshiba, GSK, Phillips, T-Mobile. I was trying to get Nestle as a client and I knew someone there and that's how I ended up working there. Four years running an agency taught me a lot about how to manage people and the pressures of making a business profitable and I took a lot of that forward with me.
I joined Nestle in the UK business as Marketing Director of one of their divisions in 2006. After four years in the UK I was asked to go to their HQ in Switzerland (near Montreux Lake Geneva) for a global commercial role, managing the out of home beverage business. Five years later, I was asked to move again, this time to take on the role as Vice President Marketing for one of the USA divisions.
My advice for prospective students
The courses now and then are somewhat different obviously. But in general, I would say to any prospective student, think about what is important to you. You need a balance of work and fun. For me studying was always about having fun while I learnt. I was never going to be a 1st class honours student as sport was too important for me. And what I thought I would do when I left and where I have ended up now are poles apart.
Pick a course that interests you, rather than a course that gives a degree title. As I now recruit people straight out of University for roles in my company, I look for talents beyond exam results - real world experiences and skills that make you stand out. The job market is so tough now, that you need to make yourself stand out from a big crowd who all have a degree - it's not the degree that matters it's what you bring to the employer that no one else does. Good luck!