Headteacher, Mount St Mary's Catholic High School
Without doubt the best aspect it is seeing your students move on as successful and confident individuals, proud of their achievements and full of potential for the future.
Why I chose to attend Leeds Trinity and my best student memories
I chose Leeds Trinity due to my preference to stay in the North and the size of the college offered a close-knit community where it was easy to build many friendships.
All my best memories are built around the friendships forged not only over my four years of undergraduate study (Maths and Education, 1984-88) but also the next few years with new cohorts after maintaining contact with the rugby team. Father Dave was a massive influence in the lives of all the students and it was such a tragic loss when he fell ill in New York, in 1994. The friendships built seem to have lasted the test of time and we are all forever looking forward to the next formal or informal gathering where we regress to our late teens/early twenties!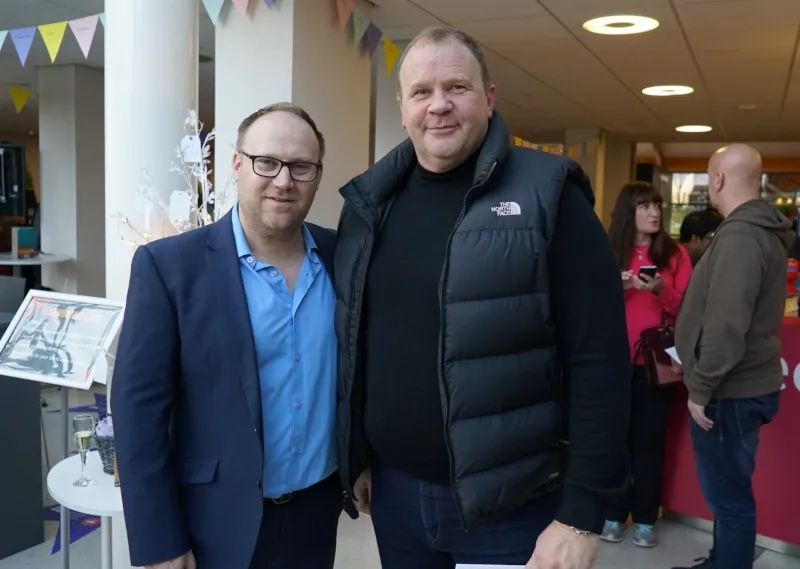 My student aspirations
My first aspiration was to graduate! Beyond that, I had no genuine career path mapped out in my head and would never have suggested or thought that I would become a head, possibly a thought shared by many who knew me at TASC at the time!
A very special place
Leeds Trinity University has Catholic values, it's not too large and it benefits from being on the outskirts of the city but near enough to access all the night life and University facilities. BA (Hons) Secondary Education was a composite course which gave three separate opportunities to have in school training and also enabled you to register as a teacher after three years, allowing for occasional work in the fourth year. The support of the staff at Leeds Trinity continued when I completed an MA Education, in 1998.
The Rugby Union Team was a central part to my whole student experience, attempting to hold our own in the hotbed of Football made for many banter-filled nights in the bar! We took over the running of the team and I think we did those we took over from proud taking the club forward to put out three teams on a couple of occasions and winning the British Colleges Plate Final. We took the playing seriously but were equally good at the socialising.
All Saint's Day was always a special occasion starting with Rugby versus Football match with a half of each sport before dominating the back rows and singing in the Mass with the Bishop.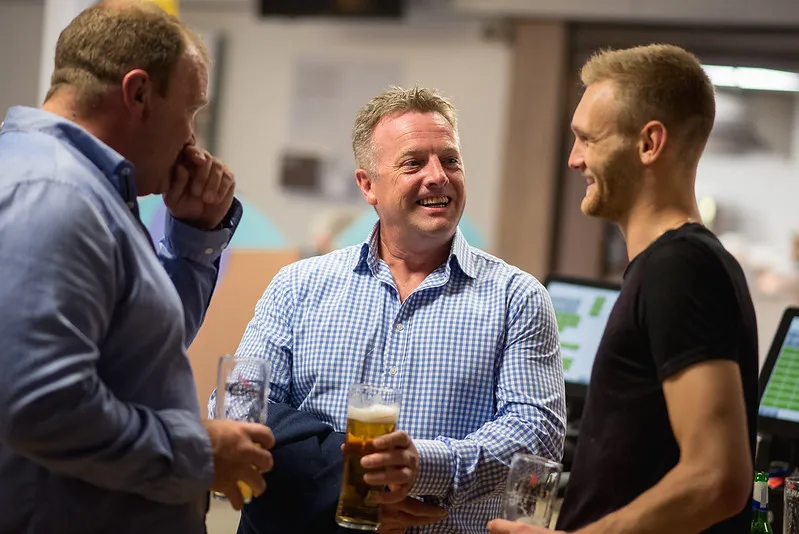 My teaching career
My career in education began at Mount St Mary's when it was a 13-18 years of age Secondary School and St Mary's Menston, where I taught for seven years. I have worked at Mount St Mary's 11-16, since 1996. This includes roles as Head of Year, Deputy Head and in September 2010 took on the role of Headteacher.
Ongoing links
As a local Headteacher, we look to forge strong links with Leeds Trinity and have used the facilities and staff for student residential and staff training events. We offer ITT placements for trainee teachers and we are always delighted to see Mount St Mary's ex-students progress to be undergraduates and subsequently graduates of Leeds Trinity. I now work alongside other local heads and the University Leadership Team to explore and develop more and extended opportunities to strengthen out partnerships and keep Leeds Trinity at the forefront of developments for our young people.
Being a Headteacher
Without doubt the best aspect it is seeing your students move on as successful and confident individuals, proud of their achievements and full of potential for the future. Our students are our best ambassadors and sell themselves and the school in the best possible light. It is humbling to see how they develop, meet challenges and adversity head on and overcome them. Others tell us they know our students without asking which school they went to, that is something we are all extremely proud of.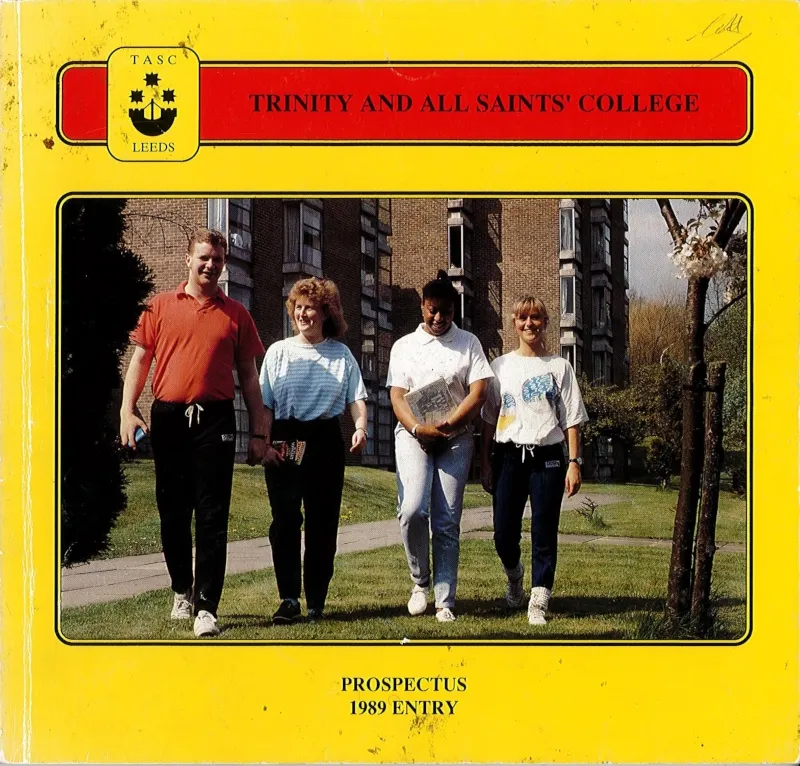 Seeing myself in the old prospectuses!
I don't think any of us at the time could have accounted for the development of social media and the internet, so we never gave a second thought to where these pictures would show up and for how long. The royalties will be nice when they finally come through.
My advice for aspiring teachers
Do your homework by listening to those already in post. There is a huge amount of bad publicity around the profession and especially the higher end of leadership. Yes, there is bureaucracy we could all do without but the opportunity to truly shape and improve the lives of young people and communities is massively empowering. Do not wait for formal structured events to ask your questions, speak to those in post and the staff they lead, the benefits outweigh the negatives.
You may not enter the profession wanting to be a head or even deputy head, but it will grow in those open to opportunities and it will be driven by a desire to make a difference not for the accolades and personal recognition. I really wish I could have my time at Trinity over again, some things I may do a little differently, but for the most part, I would make a special effort to enjoy it just as much and maybe keep out of social media!