Actor, Performer and Presenter
My time at Leeds Trinity prepared me and gave me scholarly confidence, convincing myself that I was ready to progress my studies to postgraduate level.
Why I chose to attend Leeds Trinity
I came to Leeds Trinity as a mature student. I left London to move up north so I could focus my concentration on my studies. When I was researching universities, I read about the graduate employability status of Leeds Trinity and how it was more of a community than an oversized learning space where you would just get lost amidst a multitude of students. I knew it was for me.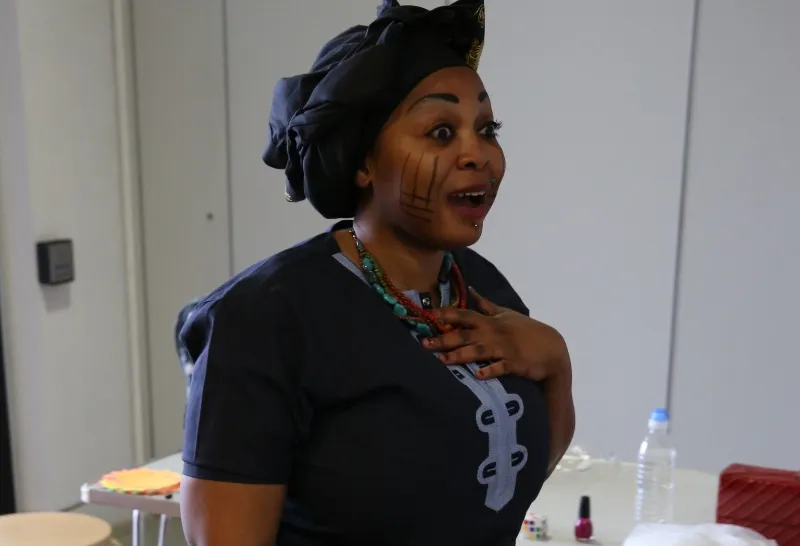 My best student memories
Lecturers made my experience extremely valuable and I have many fond memories. I especially enjoyed Bob Walmsley's radio sessions. Maggie Roux is one of the reasons I am familiar with archetypes, which has a greatly influenced my performance pieces. And Ricardo Barker gave me the treasures of production skills – this is the reason I'm able to produce my own work. David Dodd showed me how I can adapt strategic techniques to grab the attention of an audience. Nick Redfern showed me the craft of how to set the tone of a scene. Mise en scène and all.
The skills I left with
My time at Leeds Trinity prepared me and gave me scholarly confidence, convincing myself that I was ready to progress my studies to postgraduate level.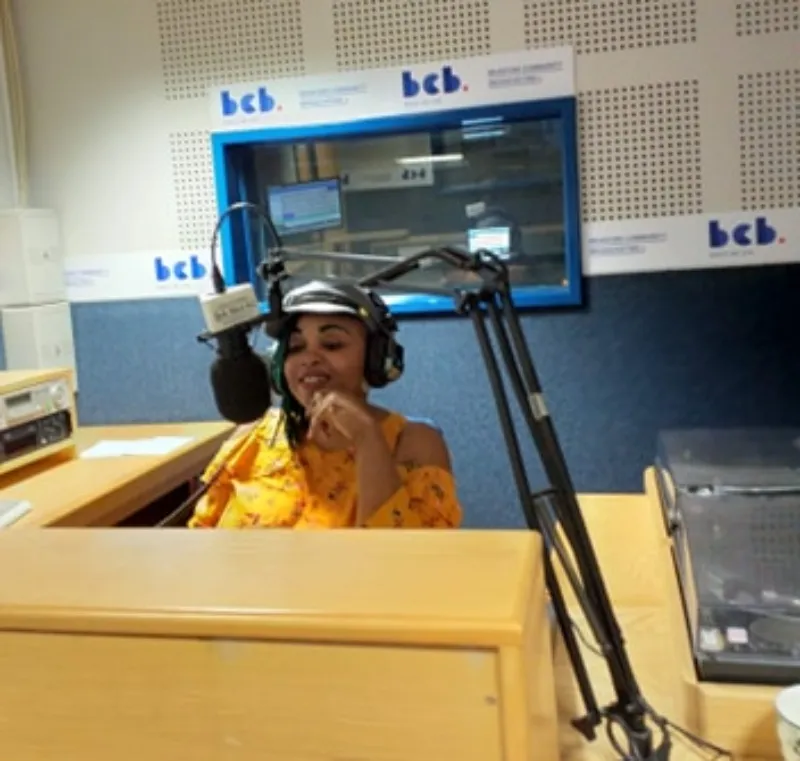 How my career has panned out since graduating from Leeds Trinity
After graduating, I embarked on a Masters degree and also took advantage of several training courses that helped to hone my skills. I produced, wrote and self-funded a one-woman show at The Tetley Art Gallery Leeds, an immersive theatre piece, based on fact and fiction about a Yoruba Nigerian girl that isn't so Nigerian. This performance touched upon the ordeal of being defined by labels and the artificial construct of cultural borders. I also developed a piece titled Òrìshà (deity). This was a live art installation that tackled Gender Inequality, while embodying OSUN the sensual Yoruba goddess of love and fertility (as a metaphor, in unpacking the Archetypes of the divine feminine). This tied in with Bradford Council's initiative to name streets after women to address the same theme.
My passion for tackling gender inequality and sexism
I always wanted a voice and to able to express everyday situations that frustrate me - things that should be common sense, yet no one seems sane enough to notice. I am from a background that, pleasing a man is a woman's biggest achievement. In fact, the aspiration is how to keep a man contented. Despite that, women often struggle to get any form of respect.
What else I've done to date to tackle issues and my future plans?
The performance Òrìshà, given on Sunday 1 September 2019, at Bradford's Fringe Festival was a powerful piece that unapologetically addresses the audience with irony and exaggeration, using storytelling and satire, to critique patriarchal mindset.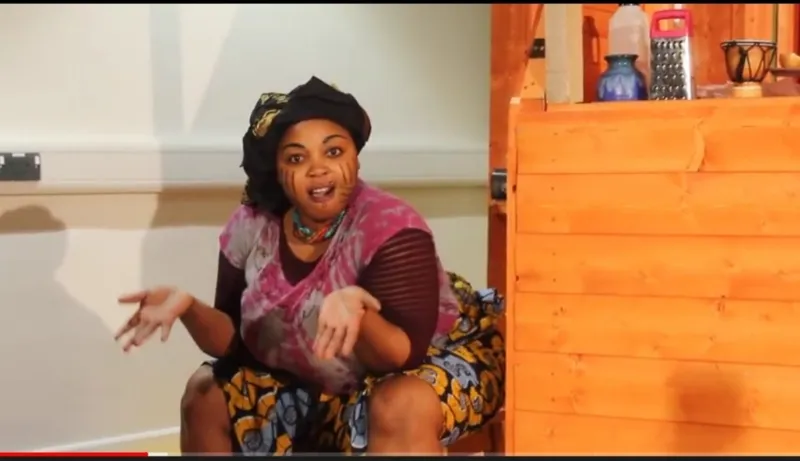 The challenges I have faced in my work
As a Black actor and performer, I have experienced first hand how tough it is to get work because there are limited roles, which is one of the major reasons I did a re-shift in focus, and became a performance maker. I generate my own work, this involves making one-woman shows that explore who I am and making work tagged around societal causes while maintaining my identity as a black female.
Find out more about Kafayat