Boxing Editor, Planet Sport
Prior to graduating in the summer of 2018, I was offered my first full-time job in journalism at DAZN - a company dubbed as the equivalent of Netflix for sport.
How my time at Leeds Trinity prepared me for my career
My time at Leeds Trinity University helped me prepare for the world of journalism. The lecturers help develop your skills not only in a practical manner but also as a person. They teach you the principles you need to have in work and life: punctuality, being organised, prepared for the unexpected and most importantly a good attitude. Lecturers on paper are there to just teach you the minimum to get you through the course and achieve a degree but from what I experienced on campus; lecturers are always available to help outside of working hours to help you with things you want to achieve.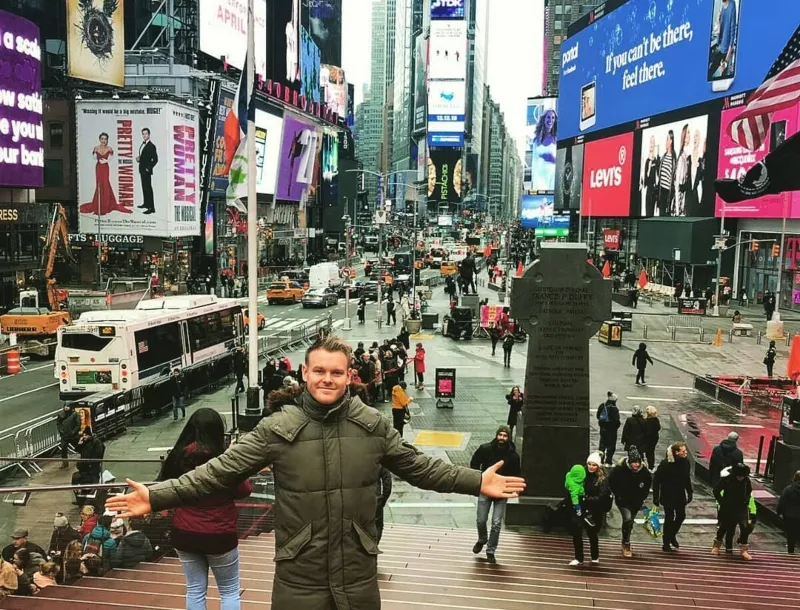 How my career has panned out since graduation
Prior to graduating in the summer of 2018, I was offered my first full-time job in journalism at DAZN - a company dubbed as the equivalent of Netflix for sport. The company, which offers its service across 200 territories, had invested heavily into combat sports, and wanted somebody with knowledge of boxing to join the team and they asked me to take the role as an editorial assistant. The role consisted of writing short and concise information to preview an upcoming live sporting event.
During my time there, I was also in control of selecting archive boxing fights from HBO for our North American audience and would work shifts in line with Eastern and Pacific time zones during big fights in the United States. Three months into my time at the company, I was asked to work in New York for a week ahead of Saul 'Canelo' Alvarez's debut fight on DAZN in New York at Madison Square Garden. I continued my role as DAZN's boxing expert and had control of uploading content for the page itself. I also wrote about other sports such as NFL, MLB, cricket, rugby and produced live stats for UEFA Champions League games for DAZN's live 'Box-to-Box' feed presented by Colin Murray.
I have since gone on to become a boxing editor for Planet Sport at the age of 25. The website will launch in Spring 2021 with it also including soccer, NFL, Rugby League, Cricket, Golf and many more sports on the page. As well as helping students gain crucial work experience at the company through placements, I am also working alongside my colleagues to help design our new website. Planet Sport is the company behind hugely popular websites such as Football365, Planet Football, Planet F1 and TEAMtalk.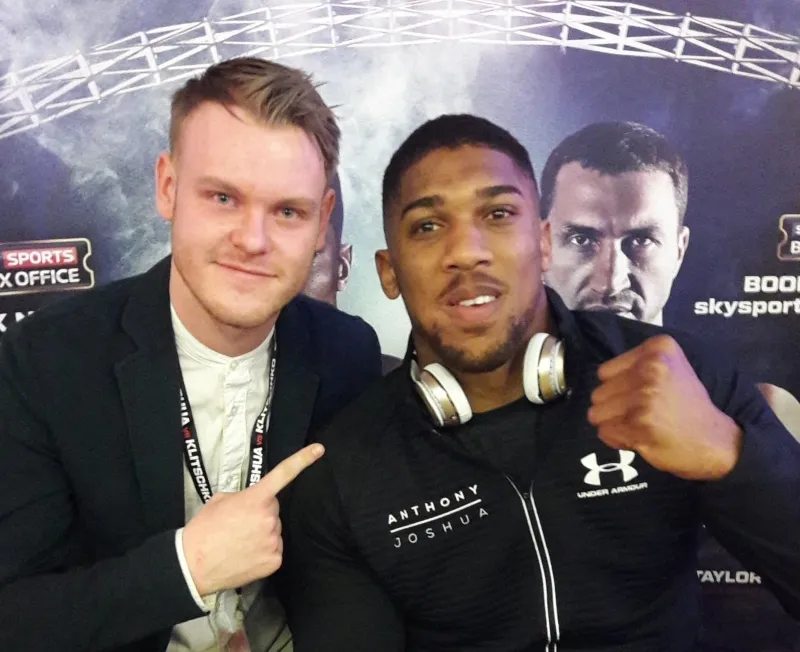 My career highlights
My first significant moment in journalism came whilst I was in my second year studying Sports Journalism at Leeds Trinity University. I had the privilege of representing a boxing outlet for a Fight of the Century contender between Anthony Joshua and Wladimir Klitschko at Wembley Stadium. While there was a lot of pressure in delivering a report on the fight to a tight deadline, the experience of witnessing the magnitude of such a high-profile sporting event between two elite heavyweight fighters is something I will never forget. Other experiences include working with the Birmingham Mail, talkSPORT and Sky Sports.
My advice for a prospective student considering a course at Leeds Trinity
First of all, you need to be confident about the outcome of the degree you have chosen and have a vision of what you want to gain from the experience. At Leeds Trinity University, there are so many top-class facilities to use which can enhance your learning and development as a student.
With so many assignments in such a short space of time, time management is crucial to ensure you achieve the best possible grades. Work experience is just as important as getting a good degree, though. Lynn Johnson, Niall McKenzie, and the Careers Team are fantastic for students looking for placements and graduate jobs - use them to your advantage to get ahead of other people as competition is so high in today's climate, especially in journalism.