European Business Consultant
I had taken a different road, far from my comfort zone, and I was part of a great cohort that supported each other.
Why I returned to education to do an MBA at Leeds Trinity
I had a very strong desire to get a formal level of education to make sure I reached my full potential. After attending an open day in March, I built up a really good rapport with one of the lecturers at Leeds Trinity, the late Hurol Ozcan. What started as an informal visit gave me an instant level of attachment. I could really see why the university said you are a name and not a number; they were certainly good to their word. I shared correspondence with Hurol for four months and it was he that really inspired me to take the leap. The opportunity represented a huge change for me but I felt I could really thrive and make a difference in my life through studying the MBA.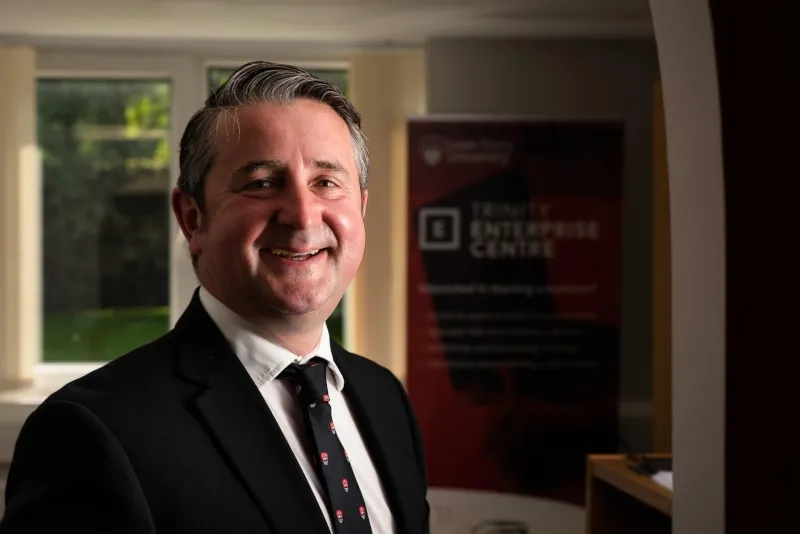 Memories from my first day
I recall there was a huge contrast in life for me as I'd only left my previous employment the Friday before starting university on the Monday. I went from being a Senior Business Manager and giving a thorough handover to a few days later walking onto campus as a student to begin my studies. It was completely uncharted territory and a totally different environment, but at the same time it was fun and exciting; I guess behind all the excitement was a level of apprehension. After meeting Hurol and Professor Denis Kobsev, I questioned if I could really pull this off. As I left after the end of my first day I realised I had to be 100% committed as I had a very big challenge ahead of me.
Being a mature student on campus
As a mature student I expected to really stand out, but I was just absorbed into the Leeds Trinity community as I soon found there were many others in my boat. I used the fact I was a mature student as a benefit, hopefully not just to me but for my fellow students as I was able to bring real-world experience into academia; I could really relate the theories to my experiences.
An award winning end
The end result I was striving for was to just pass the MBA, I didn't imagine what it would actually be like to graduate and end up with a distinction. To be recognised externally for a prize and also receive the University Programme prize during the graduation ceremony gave me an incredible feeling of pride. This wasn't just pride in myself but also in the University for giving me this opportunity.
I had taken a different road, far from my comfort zone, and I was part of a great cohort that supported each other, and I was delighted that they shared the sense of great pride with me.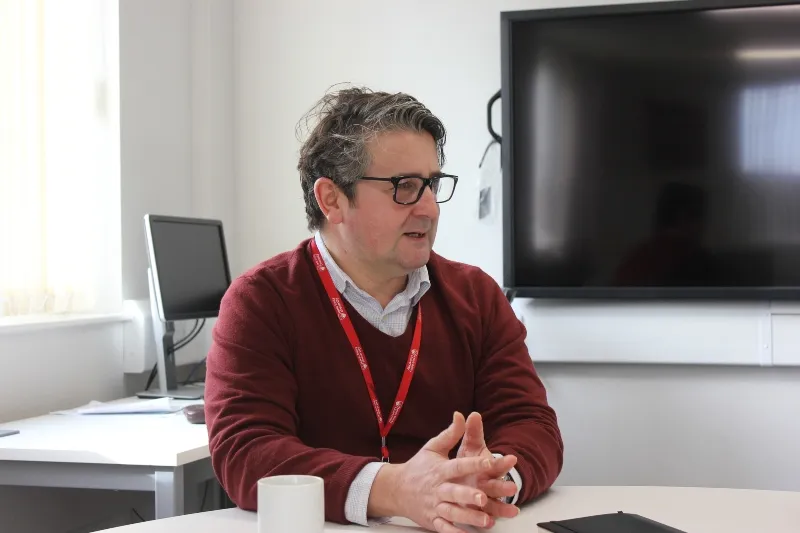 Describing my experience at Leeds Trinity
The words that spring to mind are challenging, excitement and self-belief. All these have led me to develop a new powerful network at Leeds Trinity.
Consultancy work
I have my own business consultancy that specialises in international supply chain and procurement; this was an area I specialised in through the MBA. I do a lot of work with external clients within the Engineering and Manufacturing industry sector, my MBA has enhanced my overall value proposition to my customers and has become an extremely positive discussion point.
My advice for others in a similar situation thinking about leaving work to return to higher education
My best advice would be that you're never too old to learn and when you stop learning, the world passes you by. It may be easier to relate to a famous quote by W. Edwards Deming: "Learning is not compulsory, neither is survival", a profound statement businesses can relate to in today's dynamic competitive market sectors.
For anybody who might be worried I have not only witnessed, but experienced first-hand an environment I was able to thrive in. I remember Professor Denis Kobsev telling me that when you come to Leeds Trinity is not just a feeling of being part of a special community it is about lifelong belonging. This is what I am already experiencing as an alumnus of Leeds Trinity. I'm really committed to the institution and feel a great sense of pride, not just being continually associated with the University, but proudly wearing their tie. My final thought, is to add that had it not been for the brilliant mentoring work and motivation provided to me by Hurol, I wouldn't have done the MBA.