Account Executive at Campuslife Limited
The offer of the two six-week placements in my first and second year was perfect, so Leeds Trinity it was!
Why I chose to attend Leeds Trinity University
I chose to study at Leeds Trinity because of the campus and the close community feel it had when I attended an open day. Coming from a small village out of the city I wanted somewhere that had a small close-knit community. I wanted to complete a professional work placement and the offer of the two six-week placements in my first and second year was perfect, so Leeds Trinity it was!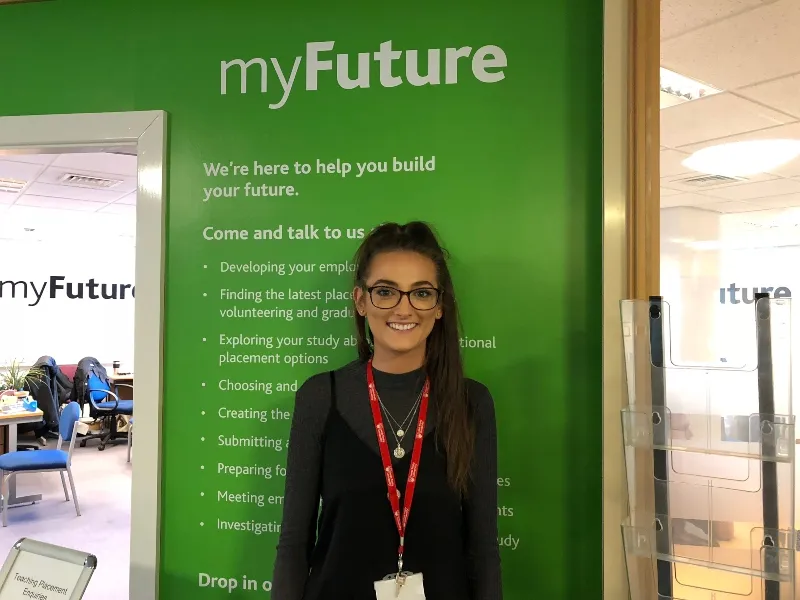 My best memories as a student
I would have say my best memories as a student would be making the friends I am still close with now. My Marketing course included some creative modules where I was able to put my creativity to use and I gained a lot of confidence getting good grades in this area. The small close-knit community was complimented with being so close to Leeds if I wanted to go out in a big city. The many student nights out Leeds has to offer is amazing.
Valuable placements
My first placement was at Bewonder, a marketing agency based in the centre of Leeds. The second one was at Grosvenor Casino, it was here that I was able to put on my own student event and attended many networking events. Both placements gave me great professional experience and the opportunity to learn practical skills. I thrived on making new business connections as well as building a good reputation with my employers. This was evident at Bewonder as I was offered a part-time job.
My advice to a prospective student thinking about studying at Leeds
I was unsure about going to university when I finished my A-Levels but I can hands down say it was one of the best decisions I've ever made. My advice would be to attend everything that is on offer to you, make sure you complete a placement in an industry that you are interested in and make the most of it. Your placement gives you the transferable and industry skills to use once you've graduated. So make sure to use the Placement Team, myFuture Team and if you are interested in starting your own business there is also the Enterprise Centre.
The University offers so much, it's just about grabbing it with both hands and getting the best out of your degree.