Assistant Head Teacher, Cavendish Primary School
It was the size of the campus and friendliness of the staff and other students which sold it to me.
Why I chose to attend Leeds Trinity
After visiting the universities which offered the four year course for teaching, I chose Leeds Trinity as my first choice for a couple of reasons, firstly the course offered allowed me to focus on English alongside teaching which would allow me to continue on from my A-Level studies in English but secondly and mainly it was the size of the campus and friendliness of the staff and other students which sold it to me.
My most memorable experiences from my time studying
The lifelong friends I met, the nightlife both on and off campus (it was my first time away from home and I felt safe and confident) and also the way I felt the course totally prepared me for my first teaching job.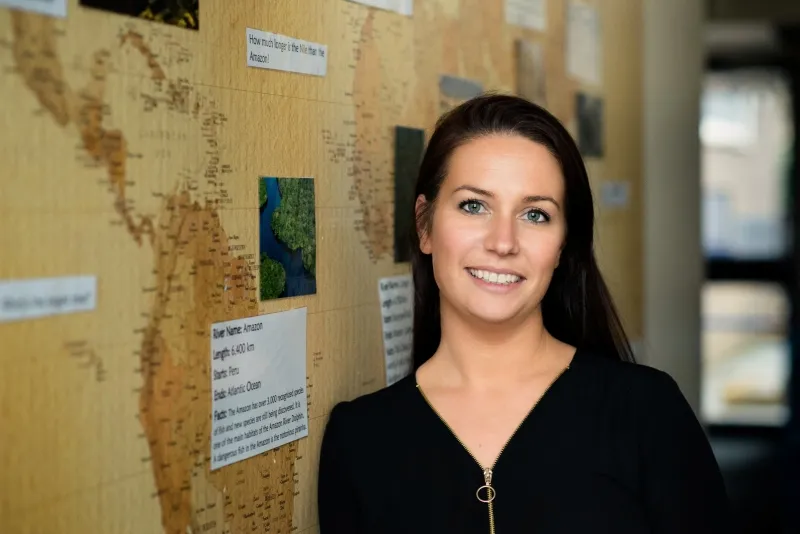 How Leeds Trinity prepared me for my teaching career
The course covered all essential elements and with a large amount of time spent on placement in schools, it gave me a chance to learn 'on the job'. Placements were well thought out and long enough to really experience life as a teacher.
A typical day
After several years as a teacher, it became easier to plan and resource lessons but it is difficult at first managing time and focussing on what is most important especially as an NQT. After twelve years, I moved into non class-based leadership so my day to day role changed greatly. More time is spent monitoring and leading staff, preparing meetings and also dealing with more parents and outside agencies. I have recently also been given the title of Specialist Leader of Education (SLE) so have begun supporting other schools in their planning and teaching of maths mainly but also work on the wider curriculum.
Inspirations for becoming a teacher
I absolutely loved my time at school and have never considered a career doing anything other than teaching. I think this is mainly due to my own experiences at school and college
What makes a good teacher
A good teacher is someone who can build those important relationships with their class, provide an exciting curriculum with memorable experiences but importantly someone who devotes time to each individual pupil.
The best thing about being a teacher and my career highlights
I have loved working in a range of schools, from a rural middle school in Northumberland to an inner city Bradford Primary. All schools have their own challenges and pressures but by far, working in inner city schools has given me many enjoyable moments. Each day is different and it feels like I can make a difference here. In terms of year groups, Year 6 is my favourite by far with the highlights being the relationships you can build with the older children, the residentials and the performance to round off the year as a treat after the children have worked so hard during their SATs.
My advice to anyone considering undertaking a teaching course at Leeds Trinity
Many of the people I have worked with at different schools also trained at Leeds Trinity and have so many happy memories and stories to tell. Also the students we get from Trinity during their training are fabulous - I have worked with heads who will only accept students from Trinity due to how well prepared and professional they are.