Senior Reporter for Yorkshire Evening Post/Yorkshire Post
The course was a big confidence-builder for me, it turned journalism from some far-off dream into my reality.
Why I chose to study at Leeds Trinity
I've always wanted to get into journalism, so while studying Sociology at undergraduate level I started looking into my options. I had some experience writing for student publications and I was eager to learn, but I lacked contacts, training and the knowledge to get my foot in the door. I researched postgraduate degrees and Leeds Trinity is one of just a handful of universities that offers both the NCTJ and BJTC accreditations.
This was important to me as I love writing, but I was curious about broadcast journalism and wanted to get broad training to widen my options of employment. Leeds Trinity is a small University which promised really tailored support and practical training - this is exactly what I needed after studying my undergraduate degree at a very large university, where it was easy to go under the radar.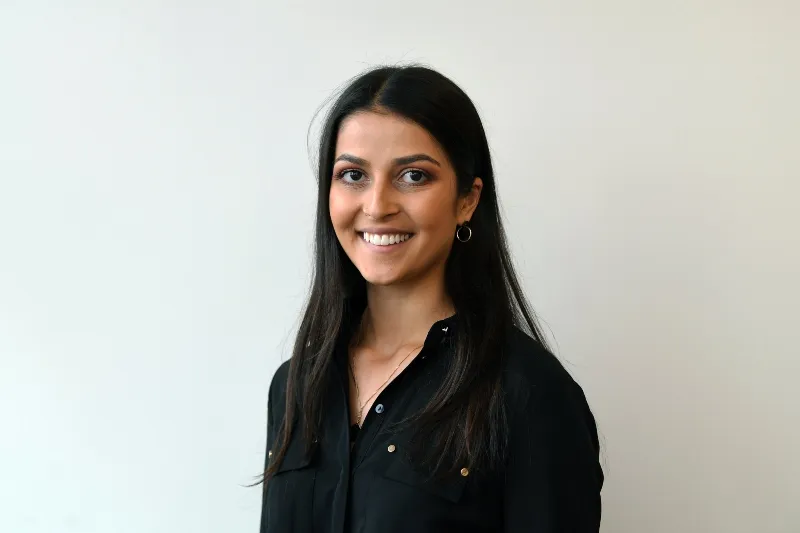 The highlights of the course
The course is not an easy ride and you're expected to turn up every day ready to graft! But if you want to be a journalist you will love every minute of it, every day is equipping you to be the best reporter/broadcaster you can be. I enjoyed media law and public affairs - I had no knowledge of the justice system or the workings of the local council before starting the course, and the training has proved crucial for my role now. Shorthand is a tough nut to crack, but when you get that lightbulb moment when it all 'clicks' it's so rewarding. But my favourite aspect of the course was the hands-on practical training, learning how to film and edit video, how to interview someone on their doorstep and eventually hosting our own news programme and reading the news for BCB radio towards the end of the course. After a bulk of exams at the beginning of the year, this felt like a big, fun reward!
Utilising opportunities
I got my job at the Yorkshire Evening Post by introducing myself to the then-editor right at the start of the year, when she came in to speak at Journalism Week (which is a fantastic opportunity to make contacts). I nurtured that contact through the year and booked in for work experience in June, during our three-month placement period. It was my first placement and I was lucky enough to bag a job on the Live Team by the fourth day in the office, and I started the full-time role a week later while juggling my final MA artefact!
Working as a Live Content Journalist
I began my career as a Live Content Journalist. There was no typical day in this role, I dealt primarily with breaking news which was so exciting. I never knew what I'd be faced with when I logged on, it could be going to the scene of a murder investigation or covering a new restaurant opening in town.
I've also run the YEP's Instagram channel and have worked on a campaign looking at the devastating impact of social media abuse on prominent people, marginalised groups and children and young people in Leeds.
The MA course absolutely set me up for my role - it helped me make the contacts to bag the job, but it also gave me solid legal training which I use every day. You can land yourself in big trouble by writing the wrong thing, particularly in my role as I write a lot of breaking crime stories, so having that sound legal knowledge is vital. And the course was a big confidence-builder for me, it turned journalism from some far-off dream into my reality. As a digital journalist, I now combine my print (NCTJ) skills with my broadcast (BJTC) training - writing dozens of stories a day but also filming and editing video and recording Facebook Live broadcasts.
My advice to others considering the MA Journalism course
If you know you want to be a journalist and have a lot of drive but don't quite know where to start, this course is for you. You'll get all the practical support to help build your skills, make contacts and most importantly, find a job!