Research led by Professor Mark Russell at Leeds Trinity University has informed the match-day practices of professional rugby and soccer players competing for top tier domestic and international teams.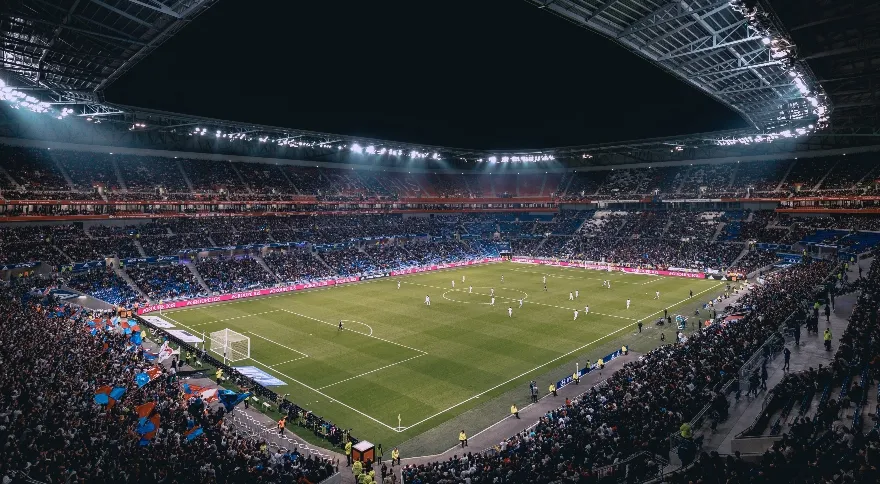 The 'Enhancing Human Performance' research, which was undertaken between 2016 and 2020 in the Faculty of Social and Health Sciences, focused on substitutes and half-time protocols, including whole team pre-match warm-ups, supervised half-time rewarm-ups, half-time interventions, and pre-pitch-entry practices to enhance the performance of team sport players.
As part of this, the University's research team recreated the applied practices of professional soccer players in controlled laboratory scenarios to gain further insight. Alternative intervention opportunities were subsequently proposed.
Professor Russell has shared data at key practitioner events around the world and delivered practitioner education workshops to staff of domestic and international sports teams, including AFC Bournemouth, Chelsea FC, England Rugby League, Scottish Rugby Football Union and DC United, to share the findings of the research and improve performance.
The scientific findings, published in a range of internationally renowned peer-reviewed journals, have contributed to the evolution of recommendations made to professional team sports players, with the pre-pitch-entry and half-time practices of domestic and international sports teams changing as a result of this work.
Professor Mark Russell said: "Influencing practitioners delivering professional services in a field where the smallest improvements can be meaningful, and the concept of aggregating 'marginal gains' to enhance competitive performance has become commonplace in professional sport in the last decade.
"Match-day provides coaching staff with opportunities during the competitive calendar to directly influence athletic performance. However, research recruiting professional sportspeople, especially to studies monitoring match-day itself, is understandably extremely challenging given the reluctance to interrupt competitive performances.
"Introducing substitutes and adopting specific pre-pitch-entry practices (including at half-time), can influence match outcomes thereafter, but few studies have historically investigated such strategies. Leeds Trinity's 'Enhancing Human Performance' research has found new ways to do this, and it is extremely positive that substitute player responses and half-time in team sports have now become areas of academic and practitioner focus."
Michael Naylor, Head of Performance Nutrition at the English Institute of Sport, and consultant to the English Rugby Union and English Football Association men's and women's national teams, commented: "Having seen Mark Russell present [in 2017] and being aware of his publications around modifying match-day practices, we specifically wanted to learn from his expertise.
"The discussions we have had, and the professional development training that he has provided, has led directly to changes to protocols on match-day that were used in the 2018 FIFA World Cup, 2019 FIFA Women's World Cup, and 2019 Rugby World Cup. For instance, policies relating to half-time rewarm-up activities, in-game carbohydrate supplementation strategies, and substitute practices have all been amended (including discontinuation of some) based on Mark's research. As a result, players and staff alike have seen benefits at the start of the second half, both in normal and extra-time. While we can't be sure of the exact causes, since these changes players just feel better prepared for the second half."
Leeds Trinity's 'Enhancing Human Performance' research, led by Professor Russell, was included as part of the University's submission to the Research Excellence Framework (REF) 2021.
Read more about Leeds Trinity University and REF 2021.