A Reader at Leeds Trinity University has conducted research into how religion and belief is defined in charity law.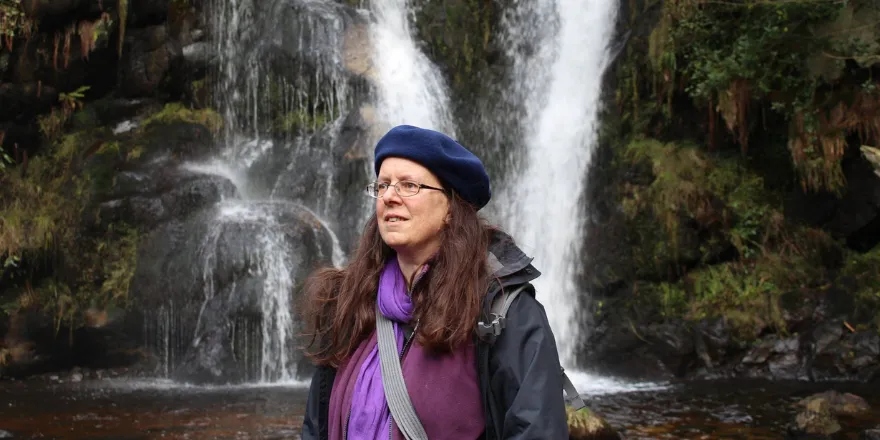 Dr Suzanne Owen is a Reader in Religious Studies at Leeds Trinity University and leads courses on the study of religion and spirituality, fieldwork in religious studies, and the study of indigenous religions and cultural appropriation.
Her research has involved collaborating with fellow academic Teemu Taira (University of Helsinki) to study the category of religion in charity law in England and Wales, using the successful registration of the Druid Network as a charity as a case study. Charity registration is one means by which a group can claim religious status in England and Wales.
Dr Owen's findings on the registration of the Druid Network as a charity were used to examine why the Pagan Federation's applications for charity registration had previously been unsuccessful.
As part of this research, Dr Owen had her paper 'The Problem with Paganism in Charity Registration in England and Wales' published in the Implicit Religion journal, which argued that one of the main reasons why the Pagan Federation application had failed was their lack of 'cogency' or 'cohesion' in their beliefs, which is a required characteristic of a religion in charity law.
Following Dr Owen's research into religion in charity law, the Pagan Federation decided that they would no longer apply under the 'religion' category but might instead attempt to register as a charity under 'education'.
Her research has also led to discussions on Ethical Veganism as a religion or belief in the media, demonstrating that her work is having an impact in shaping public understanding about the complexity of the categorisation of religion.
Dr Owen, Reader in Religious Studies at Leeds Trinity University, said: "I am pleased to know that through my research I have been able to help the Pagan Federation as they look to acquire charitable status. It is great to be able to combine my research interests and help organisations at the same time.
"Indigenous and Pagan religions and cultural appropriation have been part of my research interests since I received my PhD in Religious Studies in 2007, and I am grateful that Leeds Trinity University allows me to continue this research."
Dr Duncan Martin, Interim Dean of the Institute of Childhood and Education at Leeds Trinity University, said: "Dr Owen's research in this area shows how Leeds Trinity University is continuing to grow the quality, capacity, breadth and scope of its Research and Knowledge Exchange capacities.
"Her research is remarkable for its contribution to religious education and understanding through a broad and inclusive interpretation involving indigenous religions, spirituality and worldviews.
"Many of our academic staff, including Dr Owen, are active researchers and are contributing to our increasing reputation for research excellence, which is an important part of our Strategic Plan 2021-2026. Congratulations to Dr Owen."
Dr Owen's research was included as part of Leeds Trinity University's submission to the Research Excellence Framework (REF) 2021.
Read more about Leeds Trinity University and REF 2021.