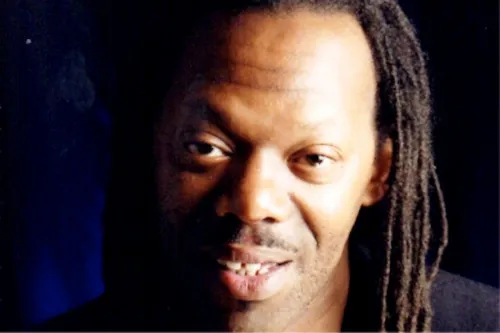 Exploring shared heritage in Yorkshire
Teachers in training are very rarely exposed to resources for diversity and cutting-edge work in diversity because it is often seen as a risqué subject. It is however something that's developing as society is developing. I'm involved in a very exciting project where we share information around historic research, connected with a shared heritage connected with the African presence in Britain which goes back 2,000 years.
The African presence in Yorkshire can be traced back 200 years, and so with Leeds there are also connections for us to tell the story of Africa through, for example, Nesyamun the Leeds Mummy who can be found at Leeds Museum. We can use these resources to talk about ancient African heritage, in a way that is not included in the curriculum. We find accessible ways of informing those who are interested in creating a more balanced playing field in regard to our perceptions of heritage.
Avoiding tokenism in the classroom
It's difficult to consider this notion in terms of educational resources. It's important for us to recognise the role that history plays in the representation of communities, groups and individuals. Minority groups rarely get the opportunity to represent themselves, and we have been influenced by misinformation from history. I think for teachers to avoid tokenism they need to be aware of the resources available to help challenge this misrepresentation.
I refer to identity as a shared heritage – in that it's something that's always been there – but it just hasn't been highlighted. Identity can apply to sex or sexuality – disability issues – and people with disabilities have always been a part of society but that isn't always portrayed. Therefore, how can we find educational resources that will help us to be more diverse in our approach?
The Leeds Black History Walk and Heritage Corner
The Leeds Black History Walk has been going for 10 years, using over 30 years of research to highlight an African Presence in Leeds and hidden histories within the city. Heritage Corner was founded in 2014 and was created specifically to enhance the number of white narratives that can be discovered on The Leeds Black History Walk. Heritage Corner presents creative collaborations and public services on the historic African presence in Yorkshire, through creative workshops, research, performance, presentations and The Leeds Black History Walk. We have quite a wide appeal from academia and heritage work including museums and libraries, as well as the arts.
Promoting equal opportunities as an NQT
It's important that NQTs promote equal opportunities to reflect diversity in society – students will be going out into a world where there is diversity and we all need to learn about each other. What we want is to learn the best about each other. For example, the current significance of Heritage Corner in dealing with African heritage, is that African heritage is largely misrepresented as the slave trade.
We need to establish how you can intervene into that agenda without lobbying for change. It's' to present something that's practical for teachers to engage with, that's hopefully engaging, for the young people, and it usually is, in that people are usually surprised, that there is all this rich history and heritage that is left out of the curriculum. Multiculturalism in society is not new – it's important for Britain to have its own identity – but to recognise that there are aspects of that history that are deeply rooted in diversity.
Joe Williams is founder of Heritage Corner and The Leeds Black History Walk. His contributions towards wider historical representation and Black History have been highly recognised and he was awarded the Stephen Lawrence Education Standard in 2010 and the Point of Light Award in October 2018. He is currently working with Educational Consultant Vanessa Mudd to create educational programmes to take into schools to allow students of all ages to reflect on heritage in a different way. Vanessa also recently visited us to talk about organisation and self-investment as an NQT, and you can read her blog post here.