One of Leeds Trinity University's leading lecturers is challenging the stigma around sex and sex workers with her research.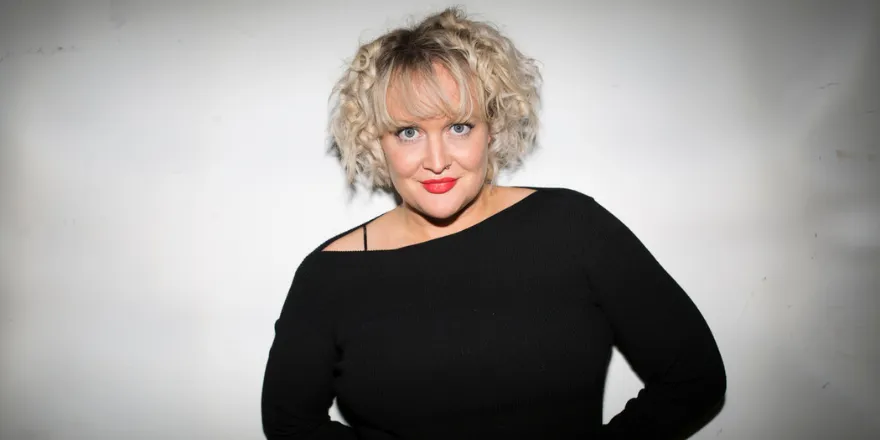 Dr Kate Lister, Senior Lecturer in English Literature at Leeds Trinity University, studies the social, cultural, and literary history of sex and sex workers.
As part of her research, Dr Lister founded the online project Whores of Yore in 2015 – a digital engagement resource that is freely accessible to the public. It includes articles by academics, sex workers, activists, artists, therapists, and historians in a bid to break taboos around the subjects of sex and sex work.
She draws on the research material presented in Whores of Yore in her first book, A Curious History of Sex, to demonstrate the ways in which society dictates how sex is culturally understood and has varied throughout the ages.
Her second book Harlots, Whores and Hackabouts was published in September 2021 and focuses on the cultural history of sex workers, revealing how they have lived and worked around the globe.
Dr Lister also uses broadcast, print and social media to communicate her knowledge around these issues, and to promote positive conversations around the topics.
Her work has continued to reach a wide audience over the years, with her Whores of Yore Twitter account now boasting nearly 540,000 followers and her own account just over 38,000. She has a regular column in The i Paper and her first book A Curious History of Sex sold 4,500 hardback copies and 3,400 e-book copies in its first six months.
Dr Lister has also worked closely with Leeds-based charities who support sex workers throughout the region. Her work on documenting the history of sex work in Leeds was used in legislation around sex work at a local level.
Dr Lister, Senior Lecturer in English Literature at Leeds Trinity University, said: "The history of sexuality, with a focus on the figure of the sex worker, has been my primary research interest for a number of years. I am proud that I can combine my research interests with being able to make a real difference to the lives of sex workers all over the world.
"This topic continues to be somewhat of a taboo subject and that needs to change. I will continue to publicise my research and encourage important conversations about sex, the history of sex and sex workers so that we can attempt to change people's attitudes."
Professor Catherine O'Connor, Pro Vice-Chancellor for Education and Experience at Leeds Trinity University, said: "I am always amazed by the breadth of research that takes place across Leeds Trinity University, and it is clear that Dr Kate Lister's research makes a real difference to the lives of women far and wide.
"As we look to increase the impact and innovation of our research at the University, academics like Dr Lister play a huge part in this with their expertise and creativity. We are proud of Dr Lister and her ongoing contribution to research, as well as helping others along the way."
Dr Lister's research was included as part of Leeds Trinity University's submission to the Research Excellence Framework (REF) 2021.
Read more about Leeds Trinity University and REF 2021.