Situated at the heart of our Main Campus in Horsforth, Kirkstall Hall is a self-catered hall of residence with 84 en-suite bedrooms over four floors.
There are two large kitchen/dining spaces on each floor, shared with around 11 students.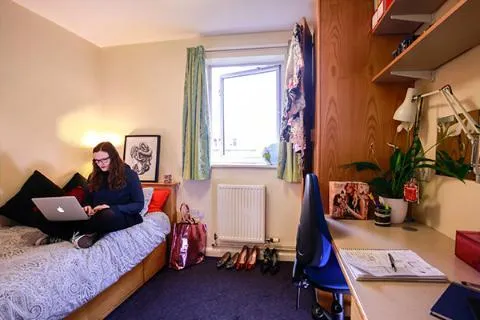 Kirkstall Hall bedroom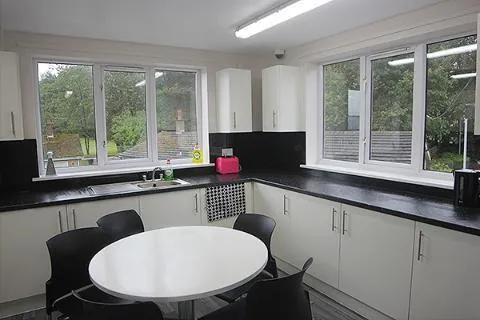 Kirkstall Hall shared living space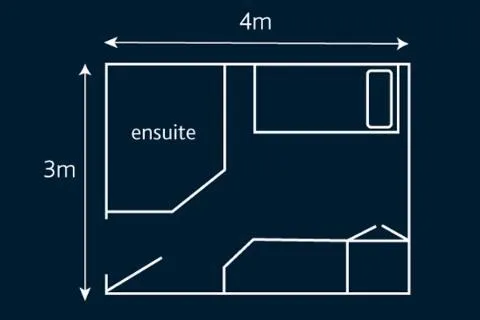 Kirkstall Hall bedroom floorplan
You'll have a single bed, wardrobe, computer desk and chair, reading lamp and bookshelves.
Free WiFi
Internet access is provided in every bedroom at no extra charge.
Launderette
You'll have access to our on-campus launderette 24/7.
Security
You'll be given a swipe card to enter through the front doors and security key to your study bedroom. There is 24-hour security on the campus and there are regular patrols throughout the night.​
Disabled access
There are four adapted ground-floor rooms to meet the needs of residents with disabilities.
Catering
The Dining Room and The Student Bar​ are within walking distance if you fancy a change from cooking for yourself. Meal credit can be purchased using your student ID card instead of paying with cash at the till.
Prices
All prices listed are for the 2024/25 academic year.
Your accommodation options
Take a look at our other on-campus accommodation below: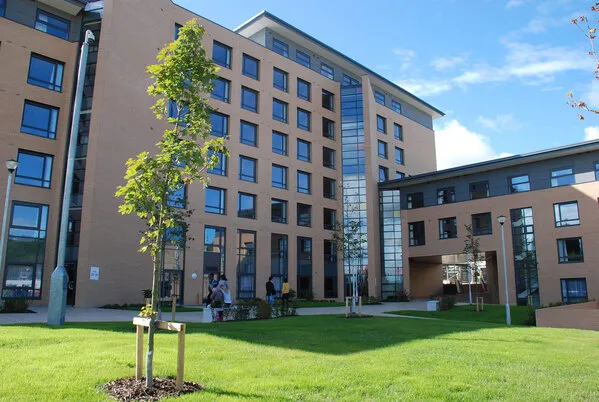 En-suite, self-catered
All Saints Court
All Saints Court is one of our top-of-the-range options with fully equipped kitchens, communal dining areas and en-suite bedrooms.
£145pw
View All Saints Court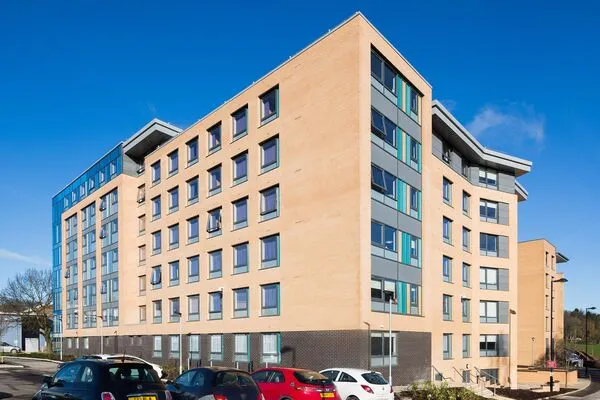 En-suite, self-catered
Fountains Court
Fountains Court has 228 en-suite bedrooms in six- to nine-room flats. There's a large common area with big screens and pool table.
£145pw
View Fountains Court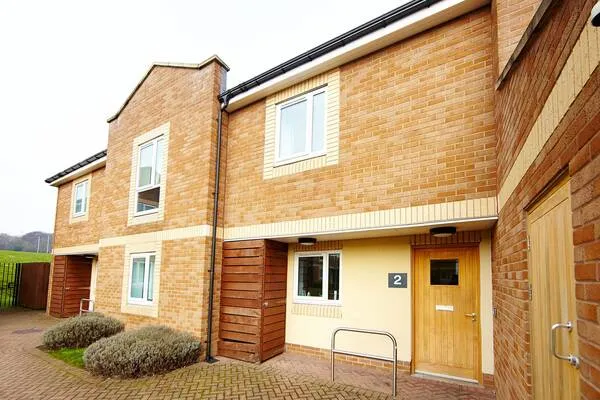 En-suite, self-catered
Trinity Close
Trinity Close is set in a peaceful location and has self-catered flats with ​six en-suite bedrooms in each. Rooms are reserved for returning students.
£149pw
View Trinity Close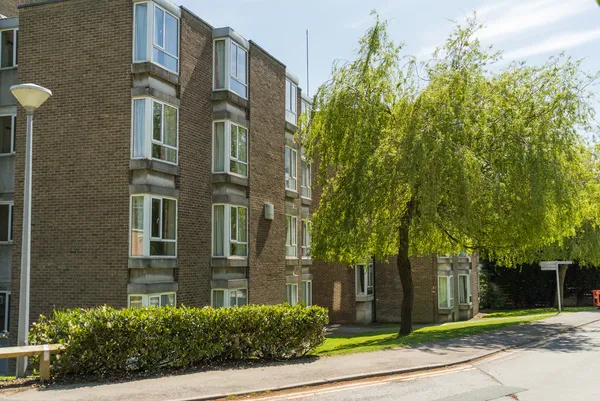 Self-catered
Norwich Hall
Norwich Hall has 44 bedrooms with shared communal kitchens, shared bathrooms and shower room facilities. Rooms are reserved for returning students.
£100pw
View Norwich Hall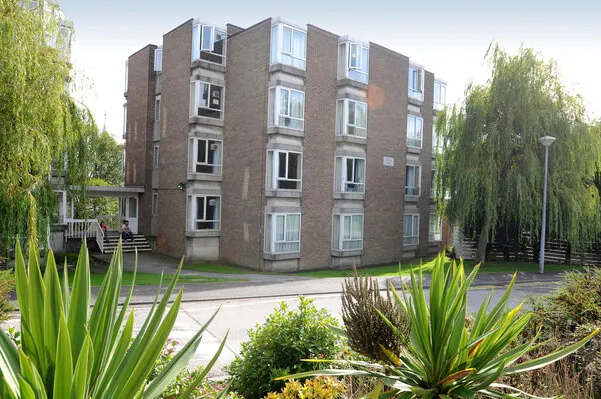 Self-catered
Whitby Hall
Whitby Hall has 44 bedrooms with shared communal kitchens as well as shared bathroom and shower room facilities.
£100pw
View Whitby Hall
Chat with our Accommodation team
Got a question about living in one of our halls?
Our Accommodation team is on hand to answer your questions, whether you want to know about our accommodation options, what you'll need to bring with you or what our resident mentors can do for you, they are here to help you.